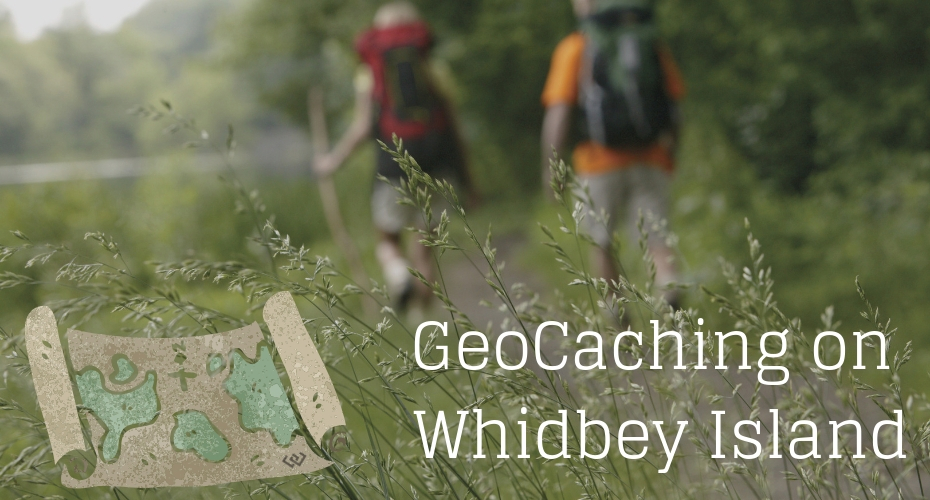 Geocaching on Whidbey Island
Why is Whidbey Island the Perfect Place?
It is no secret that Whidbey Island is an astonishingly beautiful place. It's the kind of atmosphere that draws you outside to enjoy the many state parks and breathtaking beaches. Countless trails dot the landscape all across the island. These trails and parks are what make Whidbey Island the perfect place for one very special activity: geocaching.
View this post on Instagram
What is Geocaching?
Geocaching is a hobby that has been around for almost twenty years, following the significant improvements on the global positioning system. The concept of the game is simple; go to a location indicated on your app/GPS, find the hidden treasure, re-hide and repeat. Geocaching's simple, yet successful, concept attracts millions from across the globe to get outside and participate.  On Whidbey Island alone there are over 300 caches!
View this post on Instagram
From the Geocachers:
We asked a few Geocachers about the draw to the hobby and they gave us a wealth of knowledge.
Sandra, a long term Geocacher, expressed "so many activities today [are] related to being indoors and sedentary in nature," but she believes breaking that trend is what brings people to the hobby.
"Geocaching [is] directly related to being outside, the benefits are exercising your brain and your body! I've also been introduced to wonderful like-minded people who enjoy adventures."
Bill, a fellow Geocacher, echoes every word of Sandra's beliefs in the benefits of Geocaching. Asked why he started he simply said, "it was a way to get out!" As a retired man Bill is grateful to have geocaching for a hobby. Its something that keeps him active, helps him meet new people and discover new places.
So how easy is it to get into Geocaching?
Step 1: Download the App
This is the easiest part! Both iTunes and Google Play offer Geocaching as a phone app. All you need to do is search for it and download.
Step 2: Set Up a Profile
Setting up a profile allows you to save those caches you have already found and will start to develop statistics after you've been participating for a while.
Step 3: Start Finding Caches!
The app will immediately give you directions to the caches nearest you. You will follow it to the location and after that you are mostly left to find the treasure.
We Gave it a Try:
We decided to give it a try ourselves and it was great!  We discovered there was a geocache right next to our Coupeville office. When we got a little lost and confused, we found out there was a helpful hint to guide the way. After a little snooping we found a tiny pill box with the visitor log!
Overall it was a pretty great experience and we can't believe there are SO MANY more caches to find and places to discover on Whidbey Island! Sandra stated it best, "Whidbey Island is a magical place to live and geocache in… I loved discovering the "Mother of All Erratics" in the Saratoga Woods near Langley, (as well as) new trails and Dugualla State Park on North Whidbey, and secret places in Deception Pass State Park.  We have lived on Whidbey almost 38 years and all of those places and more were discovered through geocaching!"
Go get out there and explore!
You Might Also Like: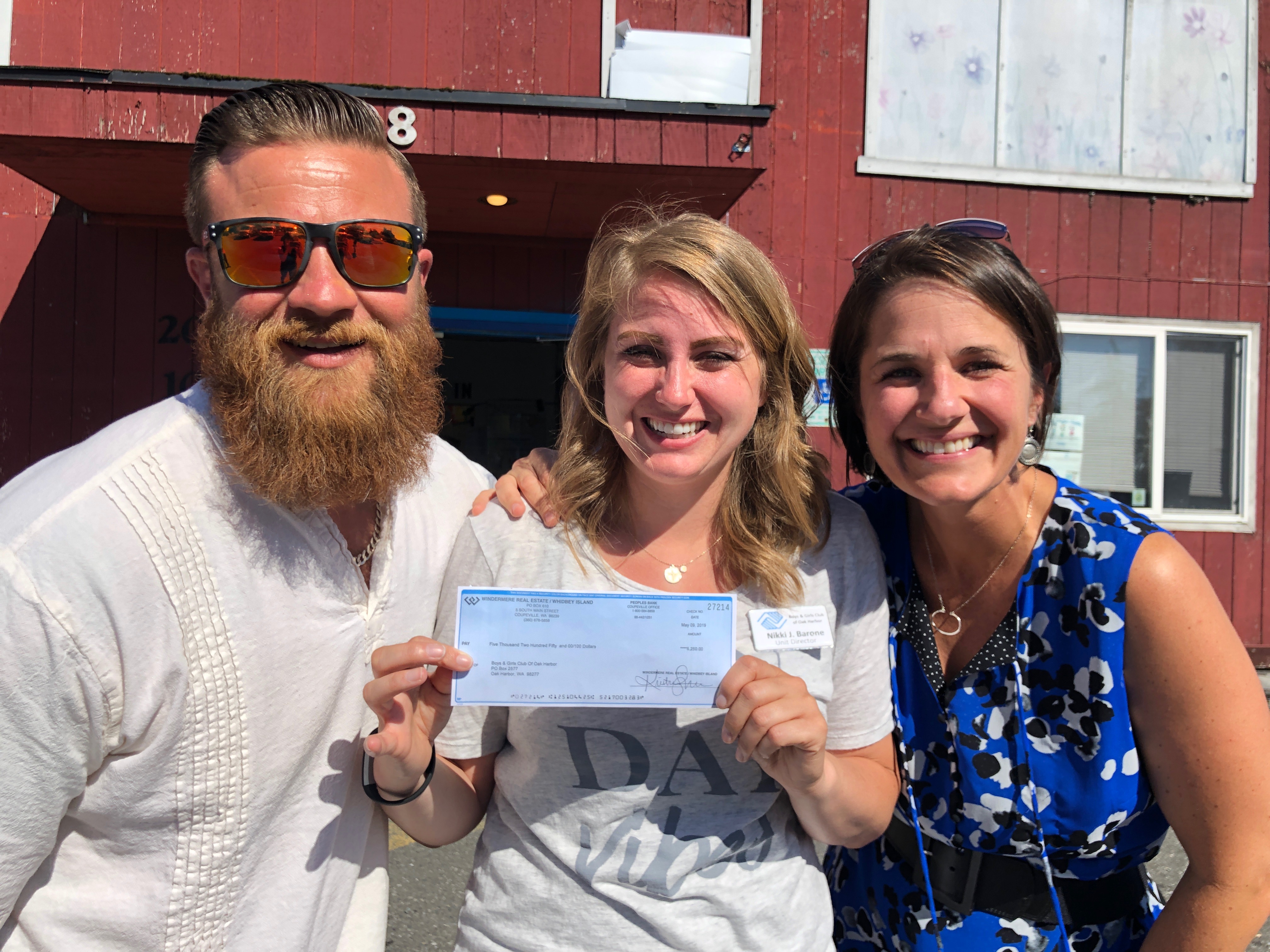 Our Community Joined Together for a Greater Good and it was "MAGICAL"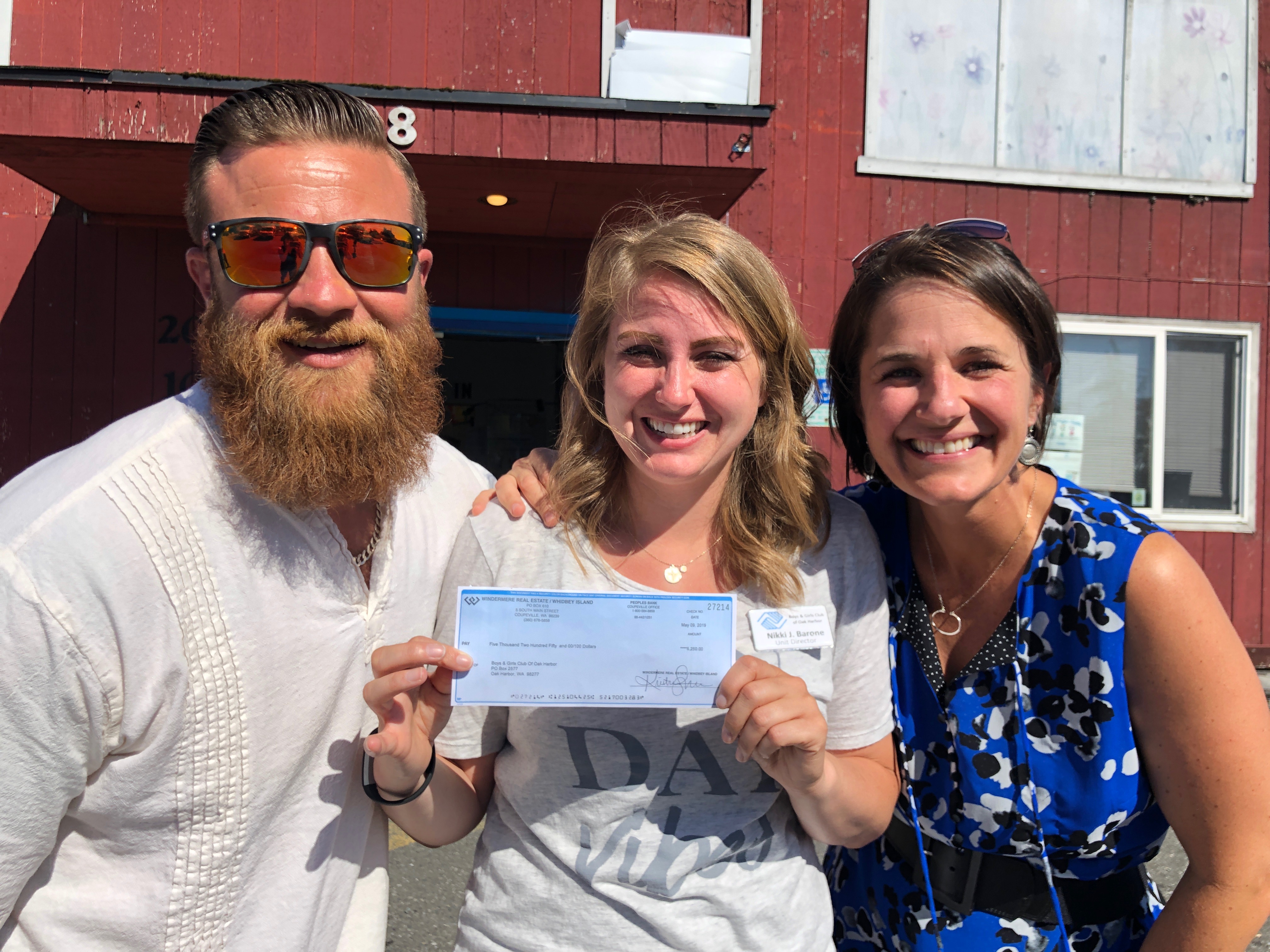 The Event: David Davinci
On May 3rd Oak Harbor, Washington welcomed a particularly unique traveler to our shores with promises of mind-bending illusions and thrilling prestidigitation. Great anticipation brought over 450 people to fill every seat in the Oak Harbor High School auditorium. When the doors closed and lights dimmed breathless wonder filled every soul and what happened that night within those four walls can only be described as "magic."
The Thrillusionist David DaVinci did not disappoint on his assurances to the Whidbey Island community.  Every moment of his performance was packed with excitement and mystic, capturing the attention of everyone in the room.
The Purpose: Raise Funds For the Oak Harbor Boys and Girls Club
Brought to the island by Windermere Whidbey, David DaVinci's performance was a charity event to raise money for the local Boys and Girls Club. We are ecstatic to announce the show was an overwhelming success in raising over $5,300! Tickets sold out the day and the auditorium was PACKED.
So, THANK YOU!
If you missed out on this amazing performance, don't be down hearted! DaVinci will return next year with another shocking display of his master illusionary.   Watch David Davinci Here.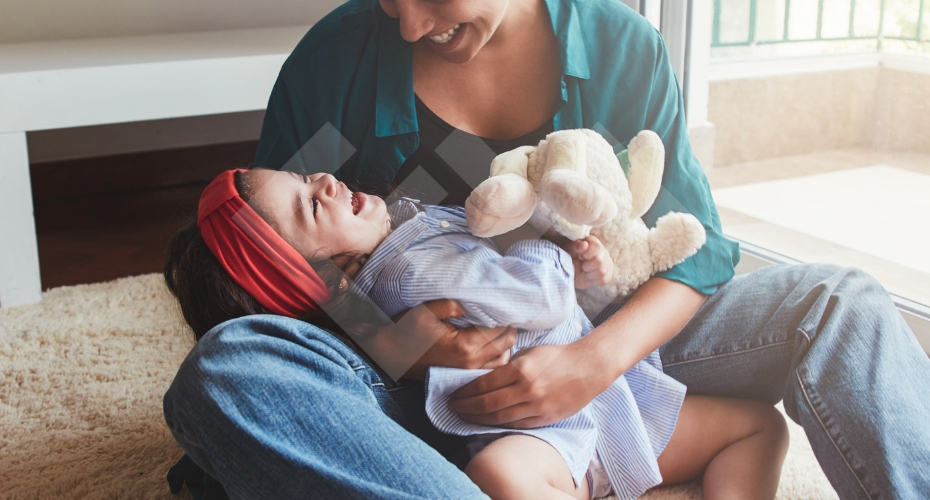 How to Get the Wiggles out in the Winter!
Its that time of year where the holiday decorations have been stowed away, the invites for parties and activities have slowed, and the festivities for the season have come to an end. However, there is just one issue; that little one of yours did NOT get the slow down memo. With tiny feet still wanting to go a mile a minute and the weather outside not quite ready to cooperate; what do you do? We have a few tips and tricks to help you get those wiggles out this winter!
Indoor Science Projects:
As a parent, you know the best activity for a child is one that keeps both their body and mind active. That's why indoor science experiments are a perfect cure for winter restlessness. Encouraging your child's curiosity and engaging their mind at an early age can help to encourage a life-long love for learning. Who knows! Maybe they're the next Einstein.
Raising da Vinci offers some great indoor science experiment ideas: Check it out! There is a video with 10 fun ideas in 10 minutes! Watch it with your kids and challenge them to complete all 10. Tell us how it goes.
Open Skate at the Roller Barn:
View this post on Instagram
On Whidbey we are spoiled with an assortment of unique activities that are hard to find anywhere else and our beloved Roller Barn is one! Although it now primarily hosts the Boys & Girls Club of Oak Harbor, the Roller Barn still has Friday Night open skate from 6pm – 8pm. This is a great way to not only support our local Boys & Girls Club but also teach that little one of yours how to boogie on some blades!
For more information, visit the Roller Barn's Facebook.
Indoor D.I.Y. Activities:
What could be better than playing games with the people you love? Also, creating those games! Doing D.I.Y. games and activities with your kids this winter is a particularly good idea because it's not only fun and engaging; it will keep them entertained for twice as long! This will also allow you to change the rules the way you see fit. It can create a great space to not only get out that excess energy, but also encourage problem solving and cooperation.
For indoor activity ideas: Click here!
Bouncin':
View this post on Instagram
Looking for something extra special and fun to treat those little ones with? Try taking a trip to Bouncin' Arcade and Fun Center! Bouncin' is a local indoor playground and arcade center with activities for tots to teens. With an entire floor covered in bounce houses, you will be guaranteed a tired tiny one by the day's end.
For more information on Bouncin' including their hours and pricing, check out their Facebook!
Yoga for Kids:
It might seem counter intuitive but the one thing your hyperactive kid might need this winter is just some calm, relaxing, and restful yoga. Yoga is just as good for kids as it is for adults! It helps kids learn about and engage their body in a way that requires thought and concentration. The breathing techniques children learn in yoga can also help to be calm in other situations as well!
Parents Magazine has picked out a few really great poses for you and your little one to try out: Click here!
Do you have something you think we should add to our list? We would love to hear. Share with us in the comments below.
If you enjoyed this, you might also like: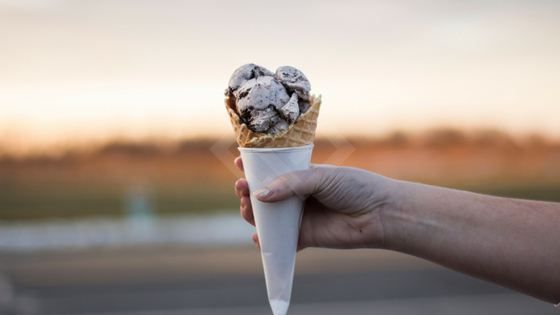 Summer Time Sweet Treats
What do you do to keep cool in these hot summer months? One of our favorite things is to head out for a cold and sweet treat! Thankfully, Whidbey is home to some amazing places for just that!
KAPAWS Iskreme – 21 Front St NE, Coupeville
One of Whidbey Island's best-kept secrets, KAPAWS is a favorite stop for some amazing ice cream and quaint small-town atmosphere. We highly recommend grabbing one of their fresh waffle cones that you can smell a mile away. The best part is their $1 kid cones – for kids only! Open 7 days a week from 11 am to 5:30 pm, KAPAWS offers friendly service, generous portions, and reasonable prices that won't disappoint!
Ciao – 701 Main St N, Coupeville
You may be surprised to learn that Ciao isn't just about the amazing pizza. Every day, gelato is made in-house from a recipe created in the 1700's! Made from milk rather than cream gelato sports a velvety texture that will make your taste buds dance. Stop by Monday through Saturday 11am-8pm to try out one of their many flavors. We especially love their Affogato, which is gelato floated in espresso! Yum!
K&R Farms "The Stand" – 36699 SR 20, Oak Harbor
If you've ever driven toward Anacortes, you probably noticed the farm stand on highway 20. K&R Farm's "The Stand" is a favorite stop for local produce, fresh beef, ice cream, and many other tasty delights. Recently, The Stand started serving Hawaiian shaved Ice and it has been a big hit! Hawaiian shaved ice differs from your run of the mill snow cone because of the soft snow-like texture that absorbs all the flavor of the syrup and makes for a refreshing treat! You can visit the stand 7 days a week from 11 am to 6 pm.
Toppins – 32650 SR 20 A101, Oak Harbor
"Frozen yogurt your way" is our favorite way to describe Toppins. With 12 different frozen yogurt flavors and 80+ topping choices, all self-serve, you can create your own dessert masterpiece. What's even better is that it doesn't stop there! Toppins also offer's floats made with your frozen yogurt flavor choice. We really enjoy their pineapple float with its refreshing flavor that is perfect for summer. You can stop by for your cool off treat from 11 am to 10 pm Monday through Saturday and 11 am to 9 pm on Sunday.
Café de Lisio – 957 Ault Field Rd, Oak Harbor
It may be easy to miss, but Café de Lisio is famous locally! Their "mile-long" menu of creative combinations for all their delicious coffee drinks may be overwhelming so just tell the barista what you're after and they can suggest one for you. Everything can be done icy cold and kid friendly! Our favorite cold menu item is the Attitude Adjuster, and trust us, you will not be disappointed. The café and drive through are open from 5am-6pm Monday through Friday and 6am-5pm Saturday and Sunday for your convenience.
If you liked this blog, you might also like: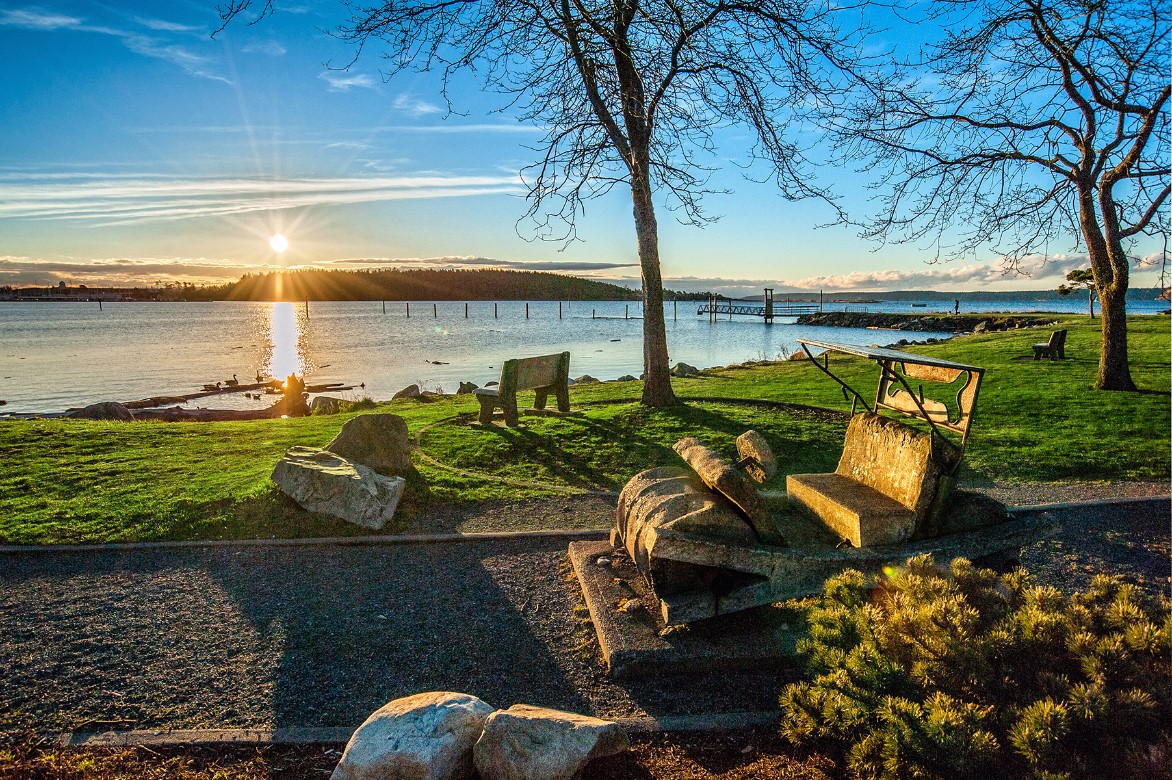 Parks in Oak Harbor
With summer winding down, we love to get outside and enjoy that glorious sunshine, and what better way to do that than visit some of the many parks in Oak Harbor? We love these parks because they are close by which makes them perfect for an after-work picnic or an evening out in the fresh air.
Flinstone Park and City Beach
Have you ever noticed the famous Flinstone car on Bayshore Drive? You guessed it! That would be Flinstone Park which connects to City Beach. This is a perfect place to take a walk down the boardwalk, look for hidden treasures on the beach, build a driftwood fort, or sit and enjoy the scenery on one of the many benches along the beach. Another thing we love is that it is close to downtown shopping, and restaurants! We love to grab an ice cream cone at Popsies and take a stroll through the park.
Fort Nugent
Ft. Nugent Park offers a wide variety of things to do for kids and adults alike. Soccer, Football, and Baseball fields take up a large portion of the park providing plenty of space to run free, kick a ball, play catch, or practice your batting skills. A large wooden Castle-like play structure is a favorite among the kids in Oak Harbor and is what gives this park its nickname "Castle Park". A large disc golf course runs throughout the wooded area of the park which makes for beautiful walking trails to enjoy.
Joseph Whidbey State Park & Rocky Point Beach
Joseph Whidbey State Park is a favorite of Whidbey residents thanks to its cool hiking trails and beach with beautiful views of the Strait of Juan De Fuca. A covered picnic area, grills, picnic benches, miles of beach to comb for treasures, and hiking trails to venture make this park a great place to have an adventure or family day in the sun. When the wind is blowing hard this is a favorite spot for kite surfers too which makes quite a spectacle!
Dugualla State Park
While Dugualla State Park may technically be part of the famous Deception Pass State Park, it is virtually untouched. Dugualla is a peaceful place with hiking trails, spectacular scenery, and a beach area to explore. Not many people know of this hidden gem making it a great place to enjoy quiet and nature.
Deception Pass State Park
This may seem like an obvious choice, but there is so much to love about Deception Pass State Park we had to include it! Chances are you've only seen a portion of all it has to offer. The iconic bridge, beaches, hiking trails, and lakes offer so much variety it can take years to explore every aspect. You can swim at Cranberry Lake, spot critters along the beaches, hike one of the many trails throughout the park, enjoy a picnic at a covered picnic area, and soak in a gorgeous sunset over the sound all in one place. Our 5 favorite "hidden" features of this massive park are as follows…
Hoypus Point is on the opposite side of Hwy. 20 from the main part of the park. Just take Cornet Bay Rd. East till it dead ends.
There is a little cabin you can rent on Ben Ure Island but you have to have your own kayak, canoe or other human-powered watercraft to get there!
Rosario Head is a favorite well-worn path out to the most spectacular point and vista. Don't miss reading the legend of the maiden Ko-kwahl-alwoot on your way or the tidepools! Best way to get here is the trail connecting to Bowman Bay.
Pass Lake is known for its fly fishing but few know about its miles of quiet and heavily wooded trails on the West End.
The path to Lighthouse Point from Bowman Bay is spectacular! Little inlets, views of the bridge, and a variety of native foliage make this a visually stunning hike that is worthy of repeat visits.
Oak Harbor offers so many different parks to enjoy, and these are just a few. What are some of your favorite parks to visit? We would love to hear about them!
Take a Closer Look at the Parks in Oak Harbor:
You might also like: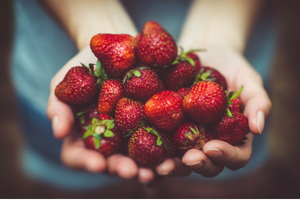 UPick Berries
There is nothing that will make you appreciate delicious berries more than the sweat and work that goes into picking them. Working for those juicy goodies will only make them taste even better, and that's why we love the opportunity to visit local farms for their U-Pick berry events. There are several farms on Whidbey Island that give you the chance to take the family and pick your own strawberries, blueberries, and raspberries!
Bell's Farms: 892 West Beach Rd, Coupeville.
Bell's Farms is practically famous on Whidbey Island for their plump and juicy strawberries. They host the annual Strawberry Daze Festival where you can not only pick strawberries, but also enjoy a glass of strawberry lemonade and other delicious strawberry treats while you are there. Bring the kids they have a petting zoo and fun activities too! UPick strawberry season can vary so follow their Facebook page for real time updates.  https://www.facebook.com/Bells-Farm-164501900234634/
Bonnie's Blueberries: 4414 N Jones Rd, Oak Harbor.
Boasting of 75+ year old blueberry bushes, Bonnie's Blueberries is the perfect place to pick your own fresh Rubels, Atlantic, and Jersey blueberries. This small, mother and son run business is a favorite in Oak Harbor due to their welcoming personalities and of course the delicious blueberries! Their blueberry season typically runs somewhere around July 1st through September 31st, however the blueberry crop is totally dependent on mother nature. For updates on Blueberries and when they will be ready, call 360-679-3600. If you just can't' wait that long Bonnie's Blueberries offers frozen berries year-round, just call to place your order!
Hunter's Moon Farm: 935 Bunch Lane, Oak Harbor.
Hunter's Moon Farm, a certified organic blueberry farm, provides the chance to pick a variety of late season blueberries. The farm is open Tuesday, Saturday, and Sunday from 10-4pm and the blueberry season is expected to begin the end of July and run through the middle of September. To stay up to date on their season and other happenings around the farm, you can sign up for their mailing list here: http://huntersmoonorganics.com/ . Hunter's Moon is also known for their blueberry honey, snack bars, syrup, and jam which you can grab while you are there for your blueberry picking adventure! You can also follow them on Facebook https://www.facebook.com/Hunters-Moon-Farm-764648210260935/
Crescent Harbor Blueberry Farm: 2726 Laurel Lane, Oak Harbor.
If you're looking for more of a "private" blueberry picking experience. Crescent Harbor Blueberry Farm is the place to go, and they don't stop at blueberries! This small, family farm also offers raspberries, Marion berries, tayberries, and boysenberries. U-Pick berries at Crescent Harbor are available by appointment only. To make your appointment and get updates on the crop availability, give them a call at 360-679-4210.
K&R Farms The Stand: 36699 SR 20, Oak Harbor.
Previously known as Dugualla Bay Farm, K&R Farm "The Stand" is making its presence known in Oak Harbor. Stop by for a U-pick strawberry and raspberry experience, then reward your hard work with a hearty serving of ice cream! The Stand has not released their U-Pick days just yet, so you will want to follow their Facebook page for updates on their crop, and hours of operation as it changes from week to week. https://www.facebook.com/KandRFarmsLLC/
Map of UPick Berry Farms:
You might also like: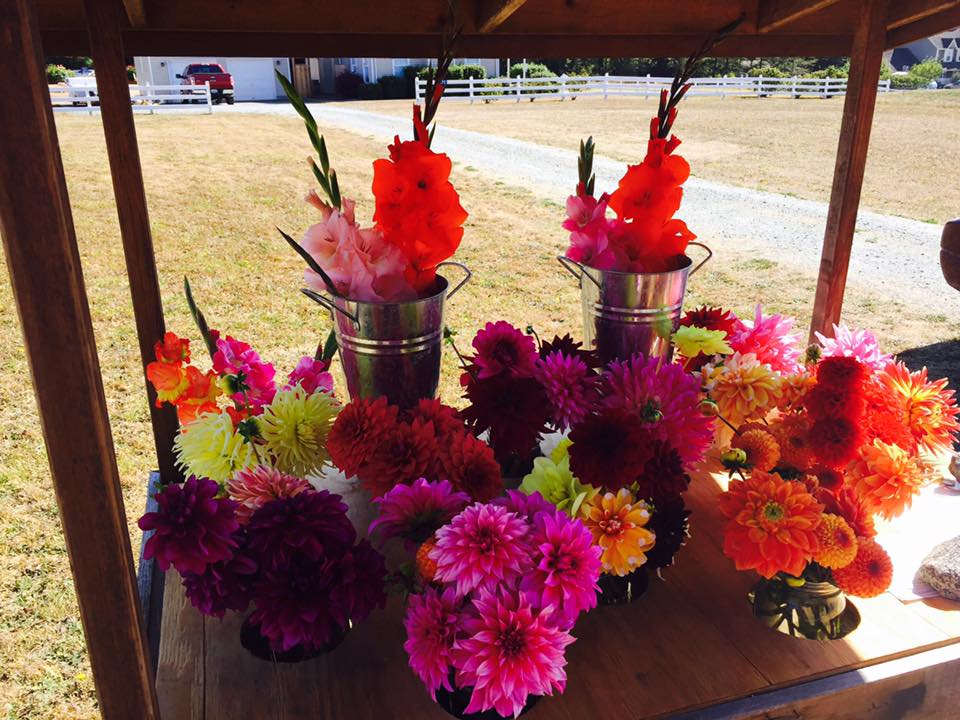 Whidbey Island Pop-up Flower Stands
Summer on Whidbey is a magical time for many reasons but one of the most idyllic reasons is the beautiful little flower stands that pop-up all over the Island as the ground warms up. They're almost all honesty stands, which speaks to the culture we enjoy in this community and they are run by individuals who operate them almost as a labor of love! If you don't drive past one on your daily "commute" you may not even know they exist or how many are out there so we created a map for you! This shows the most well-known stands in the Oak Harbor and Coupeville area. We would love to add more! If you know of any additional stands please send us pictures, a specific location, what they typically offer, cost, etc. and we will add it to the map!
Whidbey Island Pop-up Flower Stand Map
You might also like: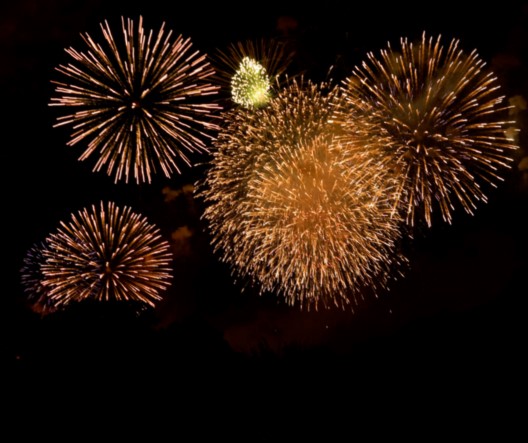 Fourth of July Celebrations on Whidbey Island
Carnivals, parades, BBQ's, music, and of course huge firework shows make an incredible Fourth of July celebration on Whidbey Island. There are small events up and down the island but the two hot spots for firework shows and lots of activity are Oak Harbor and Freeland.
Freeland Celebrations: 
The celebration begins in Freeland on July 3rd with their annual "Celebrate America" event at Freeland Park. Starting mid-afternoon there will be face painting, bounce houses, music, and live entertainment for you to enjoy! This year the event will feature a magic show, circus tricks, martial arts demonstrations, a dance team, and a Neil Diamond tribute band. At the end of the day, the party will go out with a bang with the largest fireworks show on Whidbey Island beginning around 10:20 pm. For a full schedule of events click here! https://whidbeycamanoislands.com/event/celebrate-america-2018/.
Oak Harbor Celebrations:
In Oak Harbor, Independence Day festivities take over the whole town! The carnival will be open June 29th through July 4th with rides, classic carnival food, games, and so much more!  You can purchase your carnival tickets ahead of time here ( https://oakharborchamber.chambermaster.com/eventregistration/register/7591 ) to avoid long lines at the event. On July 4th the party continues with a day that is jam-packed with activities. It all starts with the annual Rotary Pancake Breakfast, grand parade down Bayshore Drive, and throughout the day you will be able to check out the street fair on Pioneer as well as enjoy live music at Smith Park. Finally, to wrap up an eventful day, you won't want to miss the firework show that starts at dark. (Rumor has it that it will be the tallest show ever!)
We can't wait to take part in the fun this year! If this is your first year experiencing the bustle to take place on the island, you won't be disappointed! If you have been, we want to know what your favorite part is!
You might also be interested in: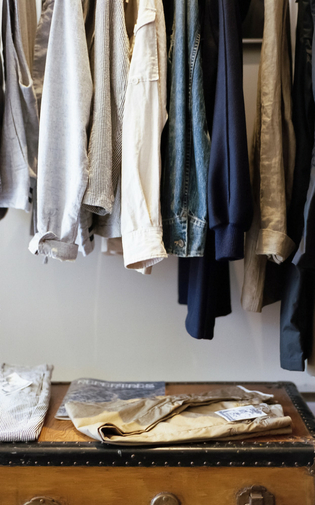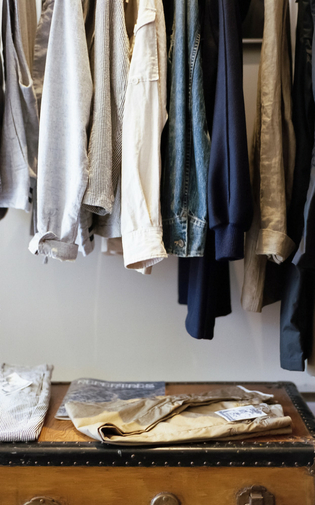 Where to Donate in Oak Harbor
Does anyone else breathe a huge sigh of relief when you've purged your home off all the extra stuff that has been cluttering up your house? It's that time of the year again, Spring cleaning season is here! It can be a bit daunting to think of all the things you need to need to get rid of and where to take them… SO we've made that part easy for you! Here are a few of the great places where you can donate your old items for a new lease on life.
Garage of Blessings
The "Free" store of Oak Harbor, the Garage of Blessings is an excellent place to donate your gently used items. In 2012, Kristina Miller opened her garage doors at her home and invited people to come and take what they needed free of charge. Now, with help from  Mike Rowe (Dirty jobs, deadliest catch… yeah that Mike Rowe!) and his team, the store has grown from its original location in Miller's garage to its current 6,000 square feet location on Goldie Rd. Check out the video of his visit here… http://www.americastube.com/video/46qi7229tnp7?the-garage-of-blessings—returning-the-favor-with-mike-rowe . Anytime the Garage's doors are open you can bring in your donations of gently used housewares, clothing, electronics, books, baby items, hardware, emergency food, crafts, and more.
Island Thrift
Island Thrift is open for donations Monday through Saturday from 9am to 4pm. They accept a variety of gently used items such as clothing, toys, books, baby items, housewares, furniture, and more! (For a list of items not accepted visit their website here: https://www.islandthriftoakharbor.org/donations/ ) Island Thrift is also a non-profit organization  with a purpose "to enhance the quality of life in Island County." Island Thrift's sales fund programs such as the Big Brothers and Big Sisters of Island County, Boys and Girls Club of Oak Harbor and Coupeville, Oak Harbor Music Festival, Oak Harbor Senior Activity Center, Compass Health, Wildcats Robotics Team, and so much more!
WAIF Thrift Store
The Whidbey Animal's Improvement Foundation was founded in 1990 as a "place to care for pets and their people." You are probably familiar with their adoption center in Coupeville and Cat adoption center in Oak Harbor, but did you know that they support and offer a wide variety of other community outreach programs? (For a full list check out their website here: https://waifanimals.org/programs/ ) You can donate your gently used items at the WAIF thrift store and help keep the WAIF adoption centers up and running, as well as support their other community programs. WAIF accepts household items, clothing, linens, jewelry, collectibles, furniture, and more!
Upscale Resale
The Soroptimist International is a "global volunteer organization working to improve the lives of women and girls through programs leading to social and economic empowerment." Upscale Resale is a thrift shop that helps support the mission of the Soroptimist International program, as well as supports their scholarship and grant programs. They are open for donations of clothing, shoes, jewelry, glassware, books, tools, luggage, lamps, and more from 11am to 5pm, Wednesday through Saturday. To see a full list of items they accept visit their website here: https://www.sioakharbor.org/upscale-resale/ )
Habitat for Humanity Used Furniture Store
If you're not sure where to take your large furniture items or appliances, Habitat for Humanity is happy to take them off your hands. You can drop off your useable items directly at the store or schedule a pick up at your home. (Call them at 360-675-8733 to schedule your pick up!) Habitat for Humanity is a "community of members who recognize the need for affordable housing" and by donating your items to the Habitat store, you are helping this organization continue to provide affordable housing and help "families achieve the strength, stability, and self-reliance they need to build better lives for themselves."
So while you're busy cleaning out all that extra clutter, why not make a difference in the lives of others at the same time by donating those items to one of these great organizations?
You've probably seen it, the Valentine's décor and candy lining the shelves at just about every retail establishment you visit. This could only mean one thing… Valentine's Day is just around the corner!
With this year's love holiday fast approaching, you may be thinking of the perfect place to take your sweetheart. Well, look no further! We are going to highlight over the next few days, two of our favorite local places Oak Harbor, Coupeville, Anacortes.
Oak Harbor #1 – Frasers Gourmet Hideaway
Beloved by many, Frasers is a favorite in Oak Harbor. In fact, the Oak Harbor Ukaladies even recommend stopping by "Frasers for Crème Brule" in their video, "Oak Harbor Love Song". (Link: https://vimeo.com/200834285 ). Frasers is known for their gourmet dining experience and superior menu options that range from seafood to chicken and waffles. The menu at Frasers changes with the seasons to take advantage of fresh local ingredients, giving you a wide variety of options to choose from. After you've indulged on your unique dish, don't forget to grab some dessert! The Crème Brule perhaps?
Oak Harbor #2 – Blue Fox Drive-In
Another Oak Harbor favorite, the Blue Fox Drive-in never disappoints! Cozy up with some blankets and pillows in your car, and feel like a teenager again sneaking in some kisses during the film. The snack bar is loaded with all your favorite comfort foods, candy, and of course popcorn smothered with buttery goodness! If you really want to bring out your inner child, win some prizes at the arcade while you wait for the movie to begin, or take a ride on the go carts (only open in Spring/Summer). The Drive in is a timeless activity that is fun for all!
Coupeville #1 – Christopher's on Whidbey
Located in Coupeville, Christopher's is the perfect place if you're looking for a casual dining spot, with the experience of a high-end restaurant. Exclusively on Valentine's day, Christopher's is serving a special "Valentine's dinner for two". You will enjoy a 4-course meal that is thoughtfully prepared by Master Chef, Andreas Wurzrainer. Chef Andreas is known for preparing meals at 4-star restaurants in Europe, aboard luxury expedition ships, and at the Olympic Four Seasons Hotel in Seattle. With his expertise and talents in the kitchen, your taste buds are sure to be delighted! Make a reservation soon because the intimate dining room fills up fast.
Coupeville #2 – Ciao
Maybe a fancy meal just isn't your style… If that's the case, check out Ciao in Coupeville! Ciao is known for their fresh Neapolitan (Link to site: http://ciaocoupeville.com/tradition/ ) pizza "made the old fashioned way", and creamy Gelato with flavors changing through the seasons. Ciao is a real treasure of Whidbey Island, making it an excellent place to take that special someone. To hear from the owner himself about what makes Ciao unique check out this video (link to Simona's Ciao video https://www.youtube.com/watch?v=B7o-bEZIa_0 )
Anacortes #1 – Ciao Bella
Another Italian gem, Ciao Bella in Anacortes is small but offers a superb dining experience! With candles on the table, soft lighting, and pasta on the menu (Lady and the Tramp anyone?), you couldn't ask for a more romantic setting. Ciao Bella serves a variety of authentic Italian dishes, made fresh and in house daily, as well Italian beers, making it feel like a real Italian get-a-way!
Anacortes #2 – Dad's Diner
Who says a great date can only happen at dinner time? Try out a brunch date at Dad's Diner in Anacortes! Dad's Diner will make you feel right at home with the inviting atmosphere and friendly service. Known for their exceptional breakfast and house made smoked meats, Dad's Diner continues to be a favorite among locals and tourists alike. Dad's Diner gives you a cozy diner setting complete with chalkboard menus, seat yourself service, and food that has enormous flavor! Dad's Diner is great for a casual and relaxed date, without missing out on an exceptional dining experience.
Whidbey is packed with local treasures. You really don't have to go far to find a place that will make your Valentine's Day extra special!