June 2021 Events Whidbey Island
.
Your June 2021 Events on Whidbey Island Calendar is ready with
Summer just around the corner.

Whidbey Island might as well be

paradise on earth

this time of year.  So get out there and have some fun!  Below is a list of events happening this month to go enjoy.

Check out our FULL EVENTS CALENDAR

.
Let's start with some events that have
LIVE MUSIC!
.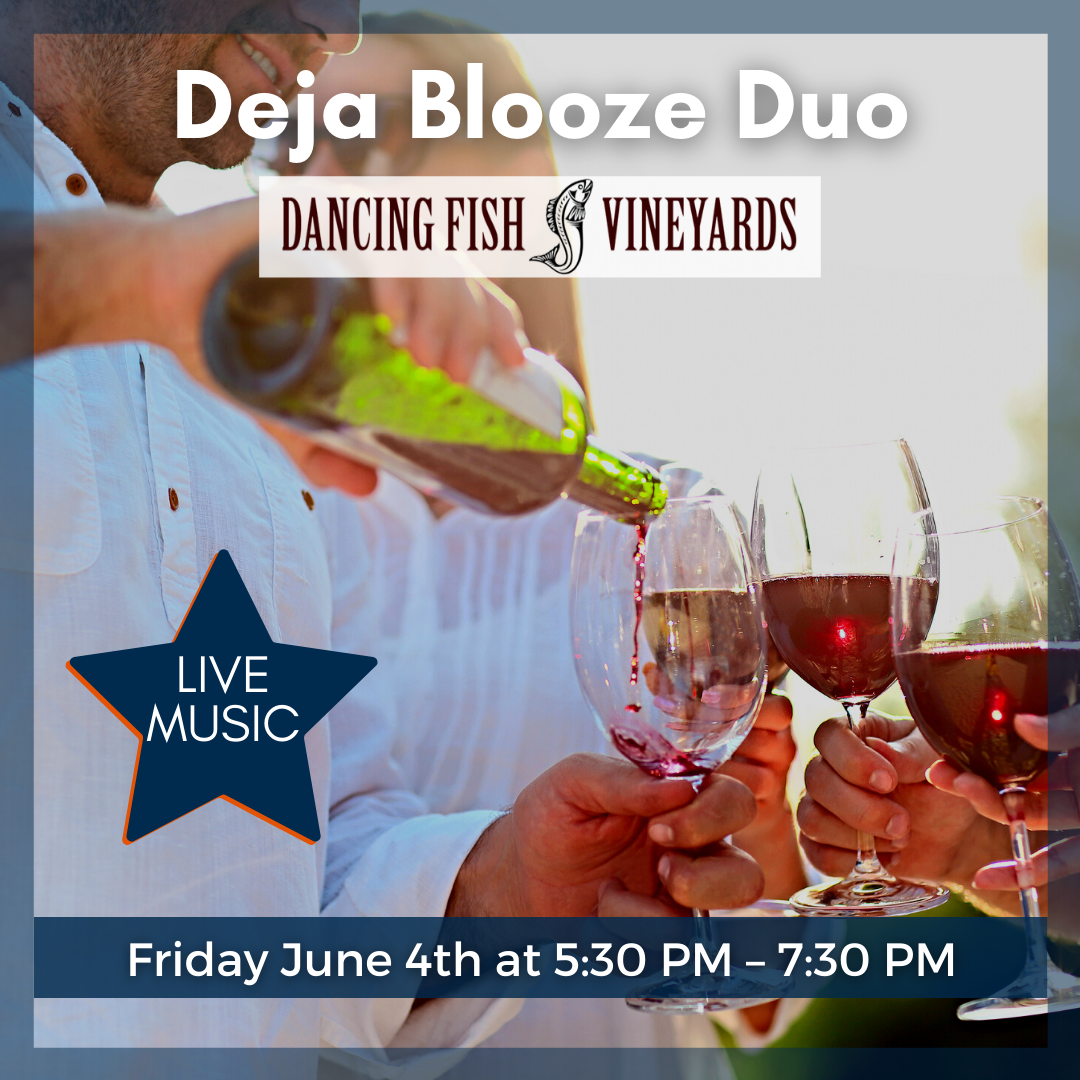 Back again at Dancing Fish! A "paired down" version of the quartet that played here at the end of 2019. An evening of live music with David Gregor and David Licastro!  This event is by reservation only and a portion of the $20 admission fee will go to Whidbey Island Nourishes (WIN).
.
.
Dancing Fish will also be hosting several other live music events throughout the month, you can see the full calendar HERE
.
.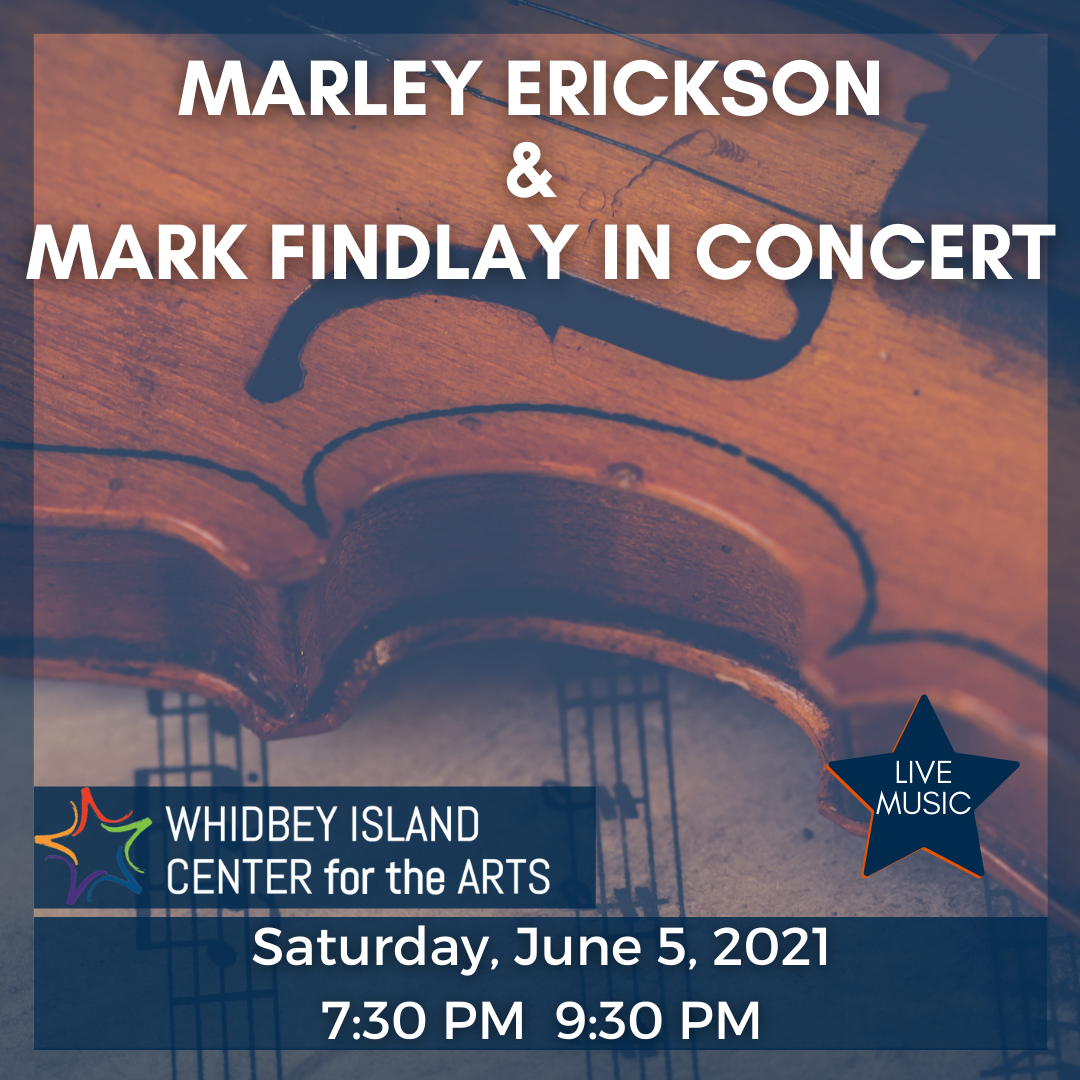 Marley Erickson (violin) and Mark Findlay (piano) perform a program that includes Debussy's Violin Sonata and Saint-Saëns' Fantaisie Op. 124.
.
ABOUT THE ARTISTS
.
2020 Winner of the Athens Muse International Competition, Philadelphia International Music Festival Competition, Moscow International Competition, and Danubia Talents International Competition, 18-year-old Marley Erickson has appearances scheduled this year in Brussels, Athens and The Lockenhaus Music Festival in Austria. Marley currently studies with Eszter Perényi and Barnabás Kelemen at the Franz Liszt Academy of Music in Budapest, Hungary. Previously, she was a student of Simon James, Hiro David, and Jan Coleman of the Coleman Violin Studio in Seattle, Washington.
.
Mark Findlay received his Bachelor's and Master's degrees in piano performance from the Indiana University School of Music where he studied with Karen Shaw and Michel Block. Mark appeared as soloist with numerous orchestras including the Baltimore Symphony Orchestra and as featured artist on WGMS radio in Washington D.C. Since moving to Whidbey Island in 2012, Mark has appeared in concert numerous times in chamber and solo performances and has participated as orchestra pianist with the Saratoga Chamber Orchestra.
.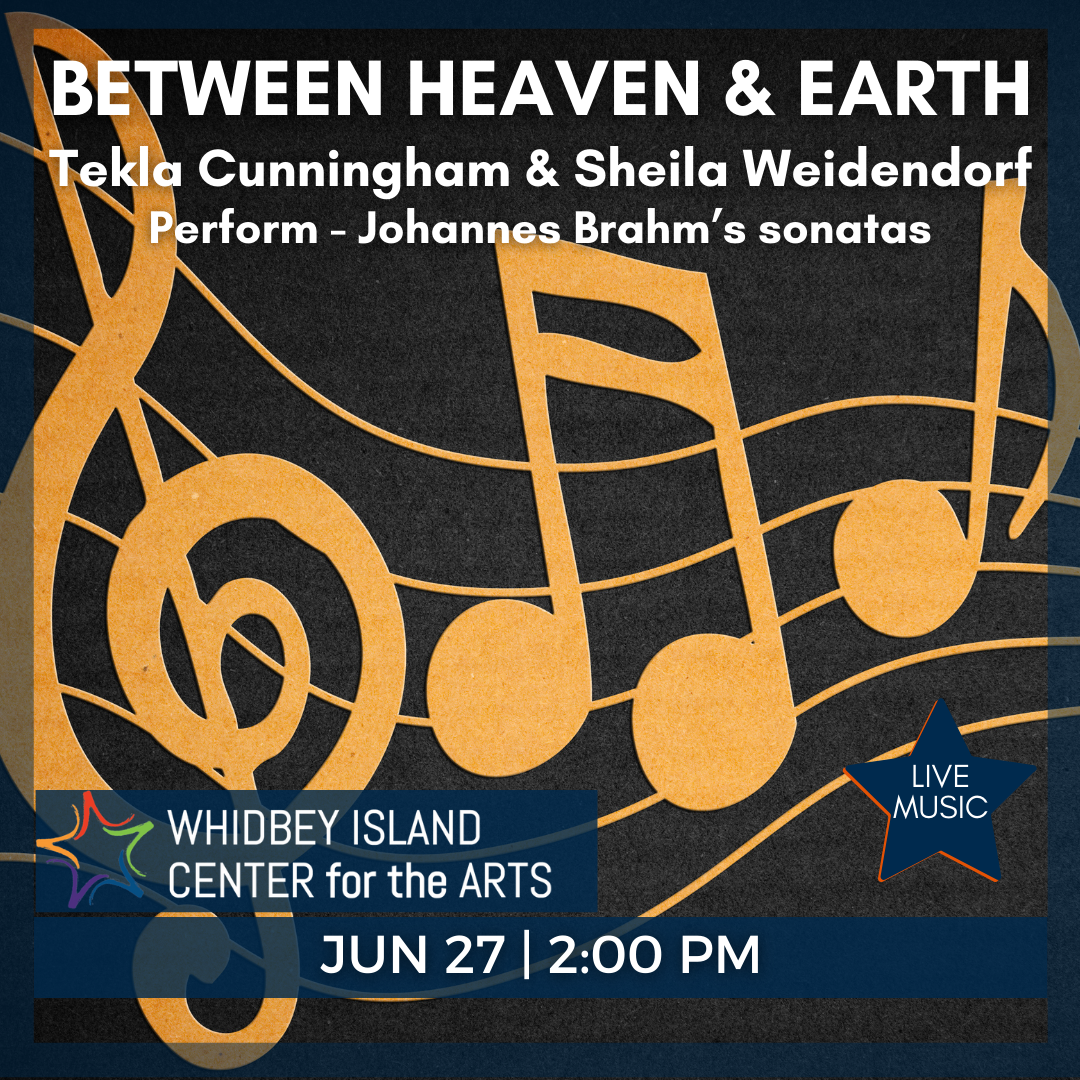 BETWEEN HEAVEN AND EARTH
.
We're the beneficiaries of Tekla Cunningham's and Sheila Weidendorf's year-long immersion in Johannes Brahm's sonatas.
.
.
.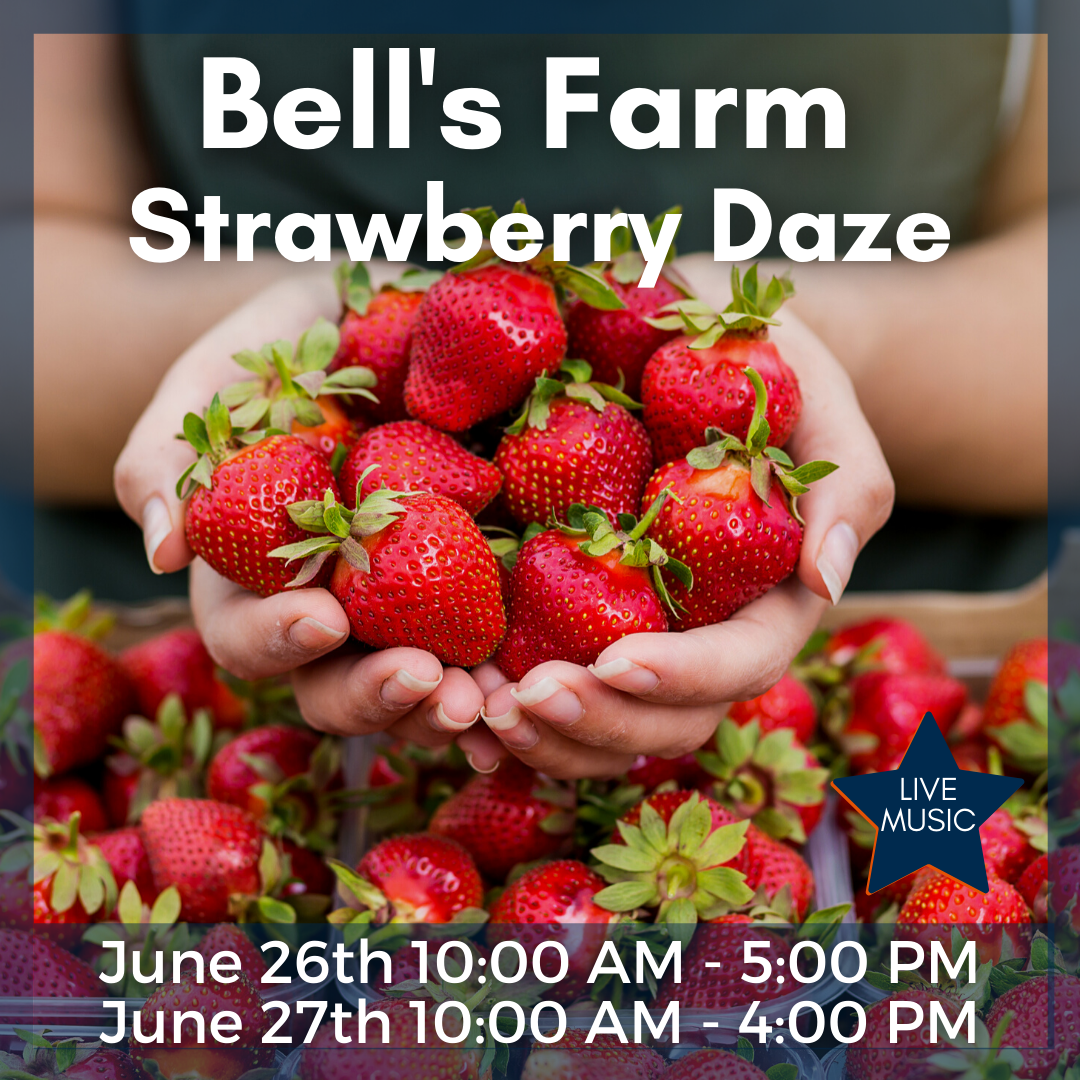 Local craft vendors: Arrows Aim Greenhouse​, The Painted Thrush,
Petting zoo
Yard games
Potato Sack Races
Hot food: Arbia Pizza, Island Shaved Ice, Pop -N-Thyme Kettle Corn​
Sweet Treats: Strawberry Pie​, Strawberry Lemonade
Hay Maze
.
Experience the Farm
U-pick strawberries, Farm Tours, Learn about the equipment, Sit on a tractor, Meet your farmers, Purchase fresh produce
.
Saturday: Farmstrong
Sunday: Dysfunction Junction
.
Dancing & The Arts
.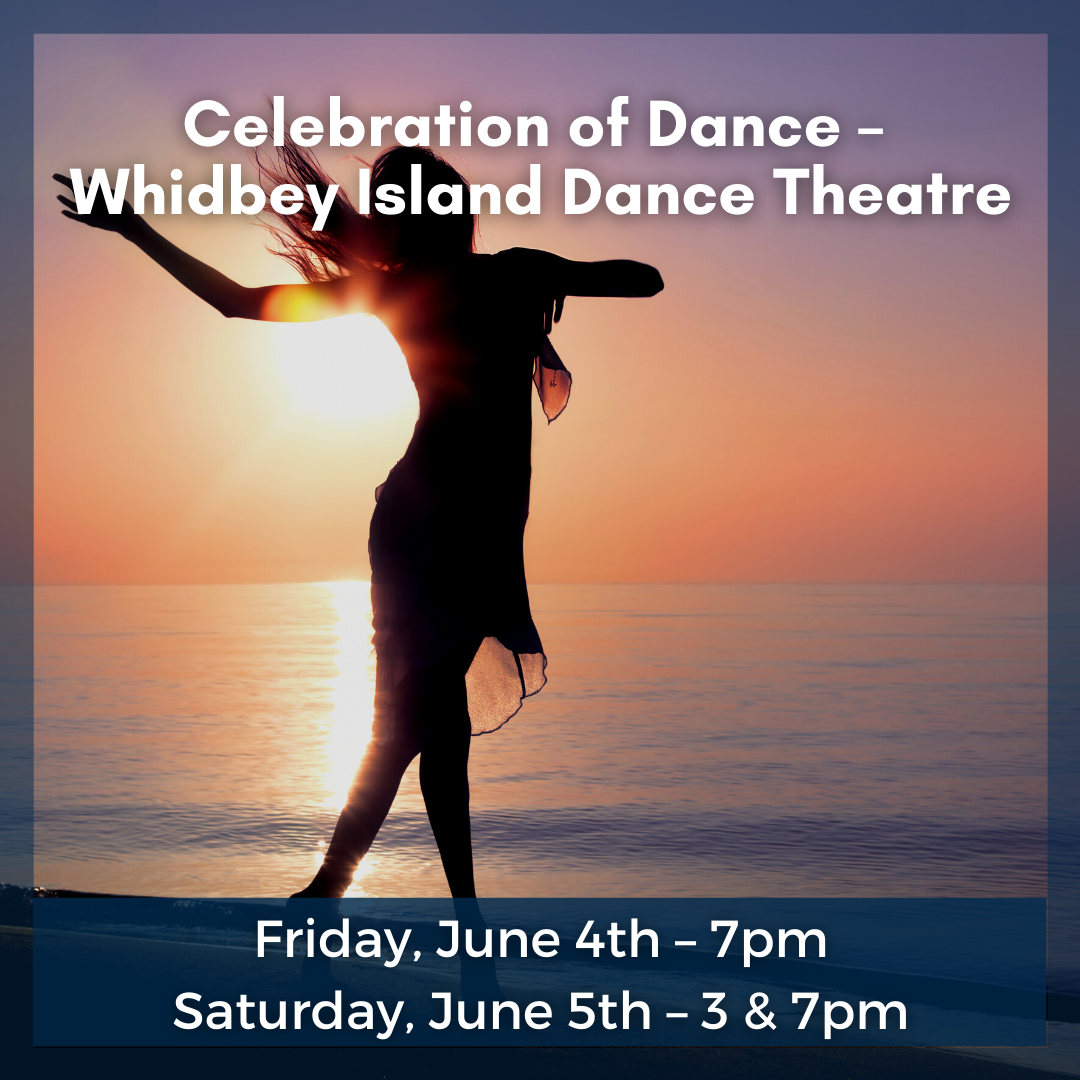 Celebration of Dance 2021
Silent Auction (with free beverage included) between both Saturday shows- 3:00 – 7:00 pm.
.
Please join us for Whidbey Island Dance Theatre's annual Celebration of Dance performance and Silent Auction (Saturday only) to be performed on the Whidbey Children's Theatre stage! This show features all of our extremely talented company dancers, highlighting their individual strengths in this modern/contemporary style of dance. As always, the choreography is cutting edge, unique and created specifically for this special show by professional choreographers and two of our up and coming pre-professionals. This is truly a gem of a show… not to be missed by anyone who loves dance or anyone who thinks they don't!
.
.
.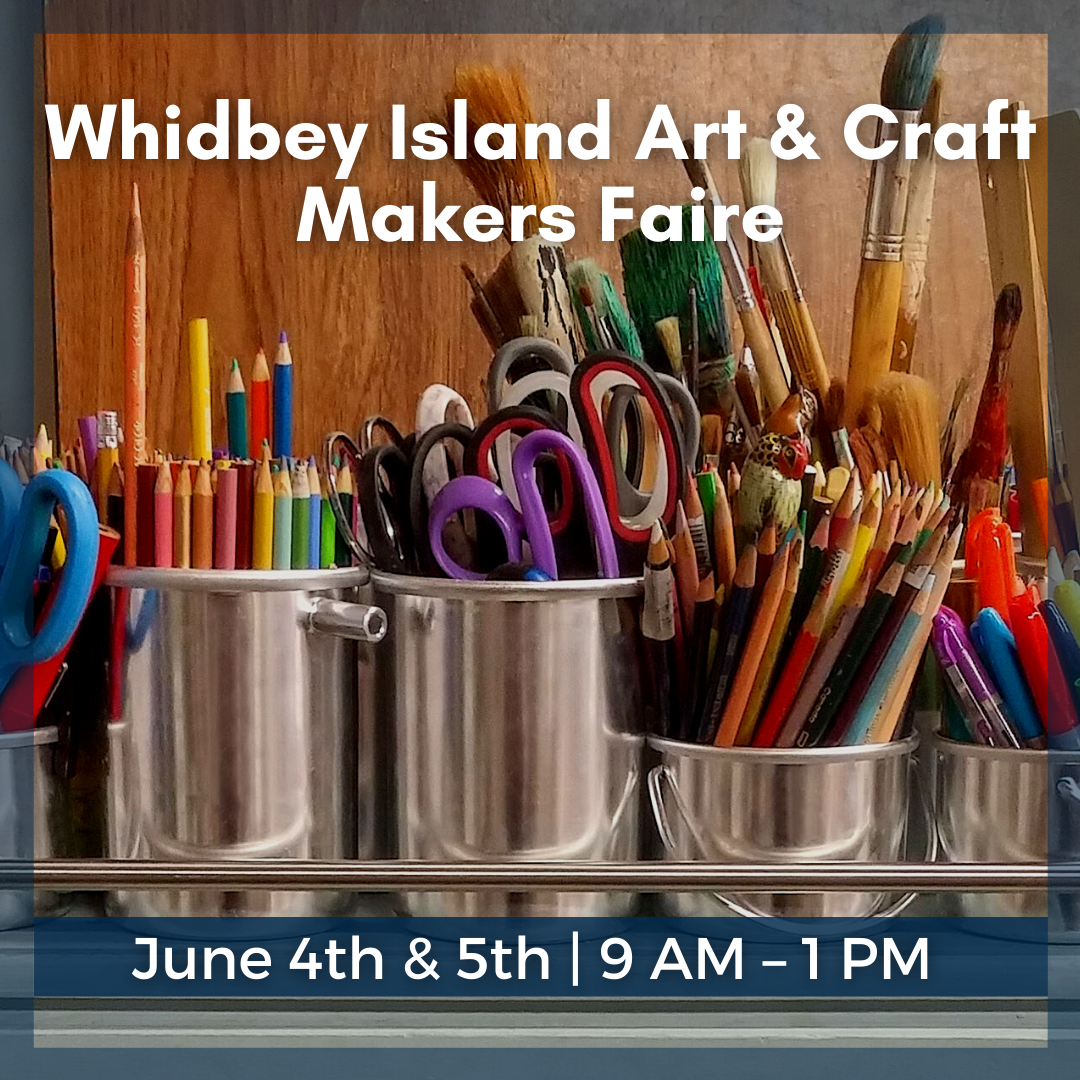 We are a modern event supporting skilled makers of the Pacific Northwest. What started as a dream, quickly blossomed into a widely-loved gathering of creators offering their designs to customers in a beautiful weekend event located on whidbey island. Hosted by founder, Mandy Koelbl, and situated inside the newly renovated historical barn at Ducken Farm, the Whidbey Makers Market welcomes you!
.
JUNE 4-5, 9 – 1 PM
It's our 10th Annual Open House at the Freeland Art Studios, we hope you'll come and see what's new at the Freeland Art Studios 11 a.m. – 4 p.m. on Saturday, June 5.
.
We've got a couple new faces at FAS this year. Charles LaFond is a master potter and creates a wide variety of functional pottery, and Gail Liston has joined us bringing along a splash of color in her paintings. You'll see some of the same familiar faces (notice I am not saying "old faces" here). See new work by all the artists and find out what everyone else has been up to over the long COVID year.
.
Freeland Art Studios is a large studio space, over 7000 sq. feet, so there's lots of space for social distancing. FAS houses multiple separate artist workspaces with artists working in a variety of different media including: stone, metal, clay tile, pottery, oil and acrylic painting, cast glass, wood, resin paintings, mixed media and water features. Artists are: Penelope Crittenden, Carol Rose Dean, Charles LaFond, Gail Liston, Ben Medford, Matt Monforte, Woody Morris, Sue Taves, Lane Tompkins, and Lloyd Whannell.
.
Most of the artists will be at the studio for the open house and will have completed art for sale as well as new works in process. We hope you will stop by to see what's new.
You can find us at 1660 Roberta Avenue off of Harbor Ave in Freeland (behind Whidbey Island Bank and the WAIF Thrift store.)
.
.
.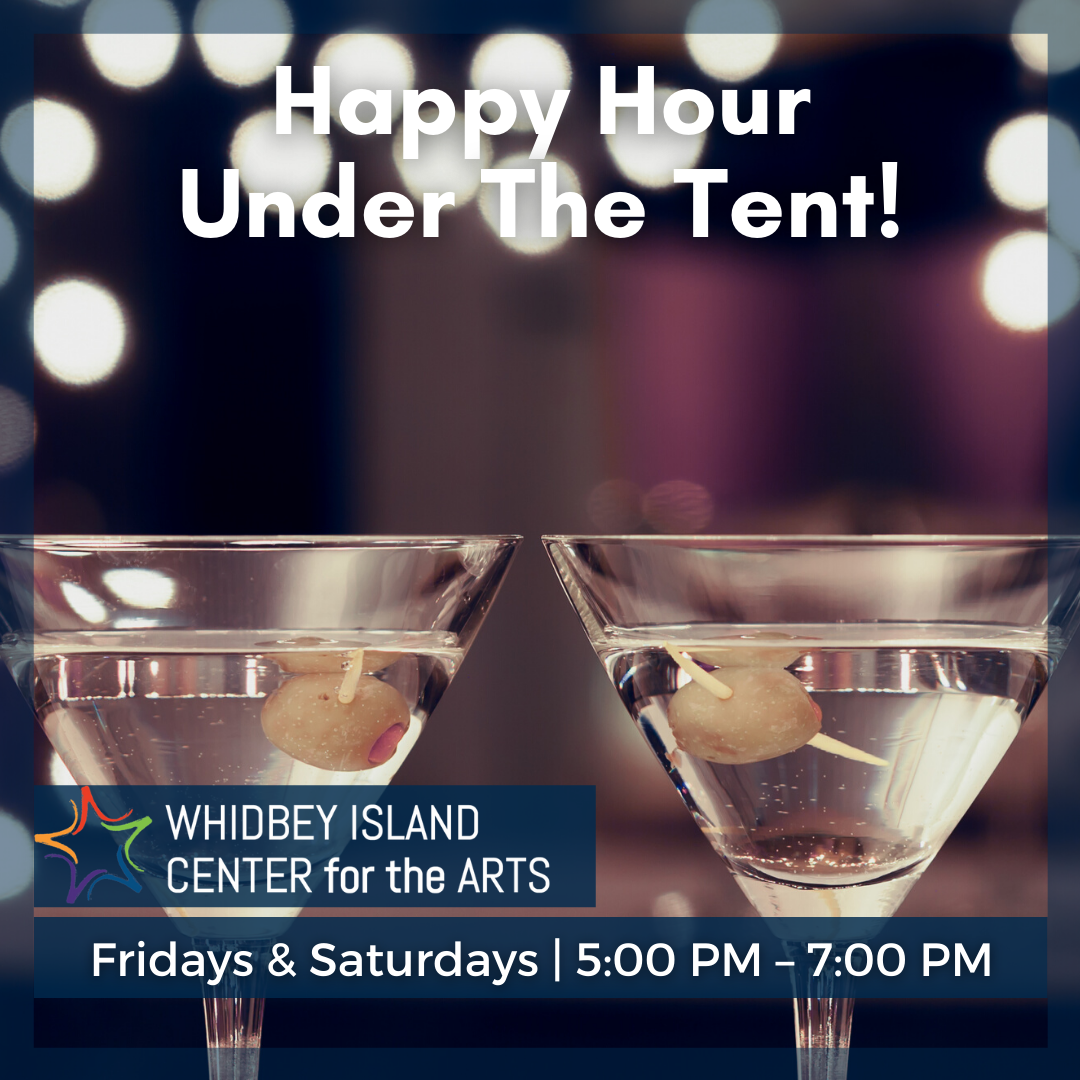 Want to get together with friends, but your hosting skills are rusty?
Invite them to join you at Happy Hour Under the Tent!
Fridays & Saturdays |  5:00 PM – 7:00 PM
We'll be serving up an assortment of soft drinks, local wines and brews, signature cocktails, snacks, and fantastic local talent on the patio and under cover.
Bring a blanket, your best pals, and stories to share!
.
.
.
Farmer's Markets & Street Fairs
.

"Explore the best of Whidbey through farm fresh and craft food and drinks, art and jewelry, beauty and wellness, and more at Bayview Corner."
Every Saturday, 10 AM to 2 PM
Bayview Road & Bayview Hall
Langley, WA 98260
.
.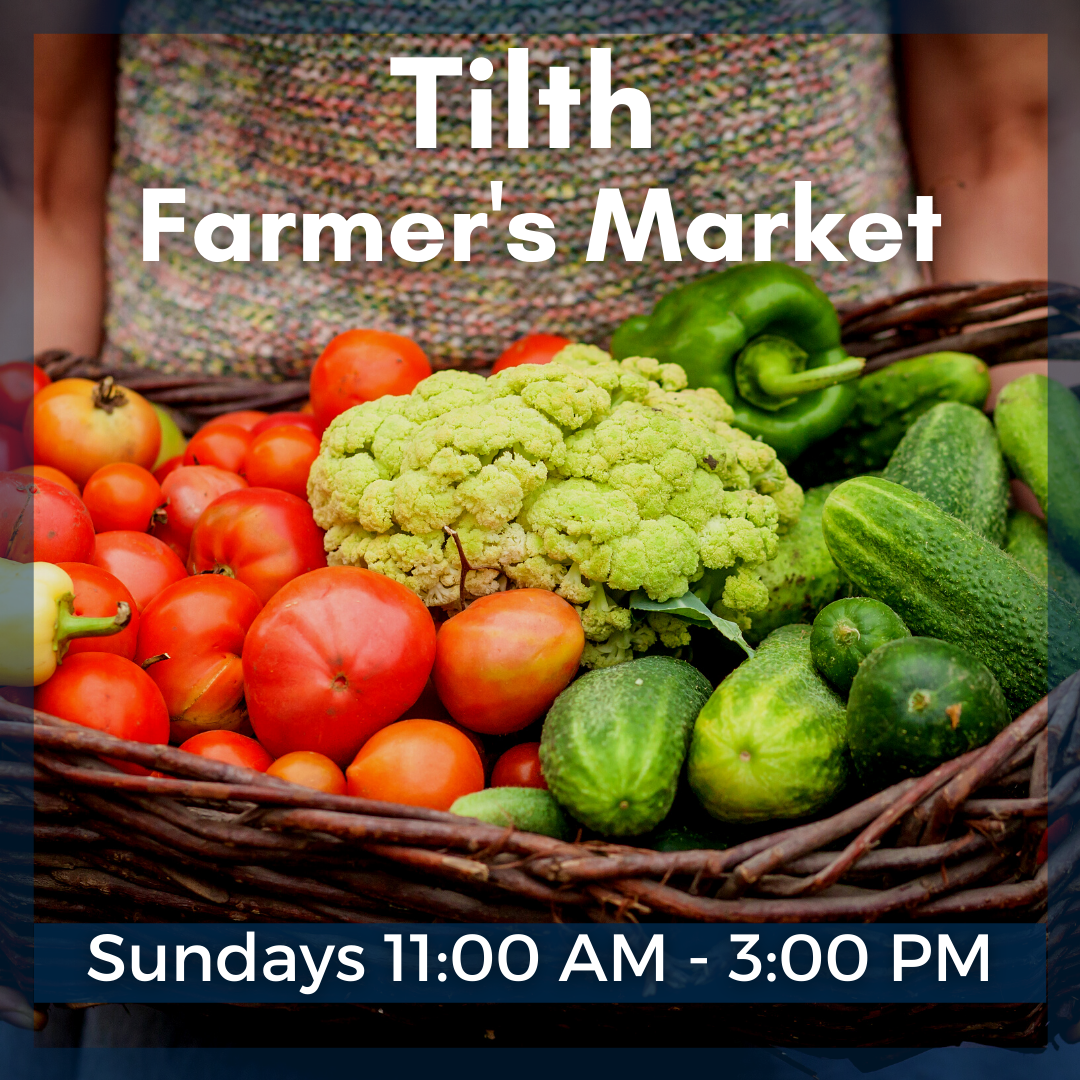 "The South Whidbey Tilth Farmers' Market celebrates its 50th Anniversary this year!"
www.southwhidbeytilth.org/market.html
Every Sunday, 11 AM to 3 PM
2812 Thompson Rd
Langley, WA 98260
.
.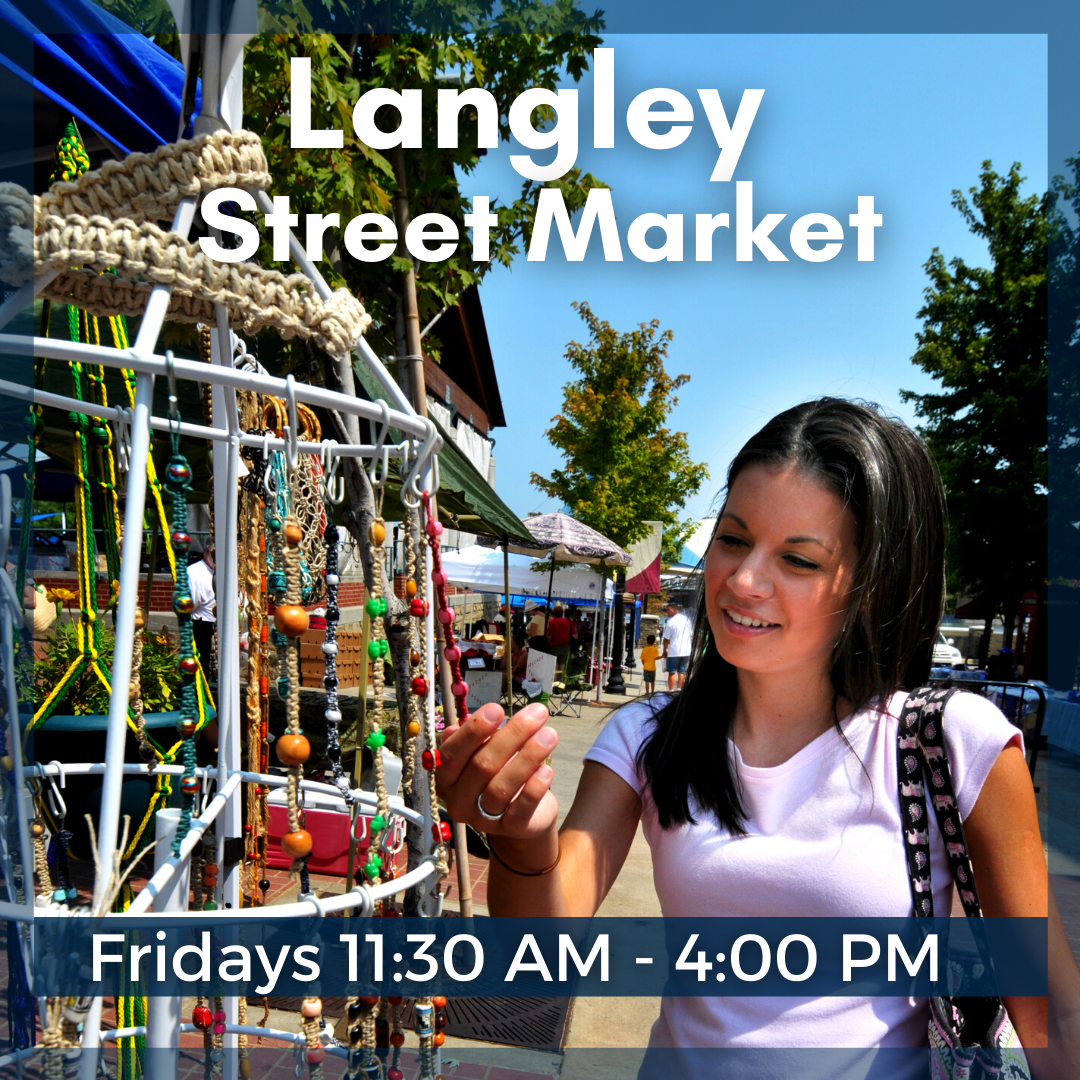 "Shop local Makers, Bakers and Growers at our open air market on Second Street every Friday from May 14th, through September 17"
visitlangley.com/lp/langley-friday-market-may-14-september-17
Fridays 11:30 AM – 4:00 PM
Second Street
Langley, WA 98260
.
.
A vendor member non profit local market based upon the principle of providing the community with the best in local produced foods, crafts, and produce.  The market celebrates the Coupeville community each Saturday.  The gaelic word "comhar" means the value of the community and all it's participants coming together.  We practice comhar each week, and so can you.
Saturdays 10 – 2 PM
.
.

I hope you enjoyed your 2021 June Events on Whidbey Island rundown.  This blog post was brought to you by Windermere Whidbey.  Your Whidbey Island Real Estate Specialists.  Feel free to contact us for help achieving your real estate goals!
Freeland Office

360 331 6006
Langley Office
360 221 8898

Written by

Si Fisher

| Real Estate Professional | Digital Marketing Specialist