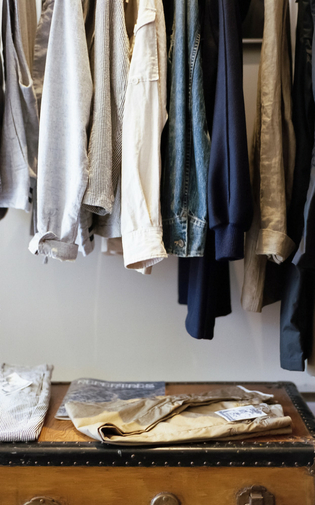 Where to Donate in Oak Harbor
Does anyone else breathe a huge sigh of relief when you've purged your home off all the extra stuff that has been cluttering up your house? It's that time of the year again, Spring cleaning season is here! It can be a bit daunting to think of all the things you need to need to get rid of and where to take them… SO we've made that part easy for you! Here are a few of the great places where you can donate your old items for a new lease on life.
Garage of Blessings
The "Free" store of Oak Harbor, the Garage of Blessings is an excellent place to donate your gently used items. In 2012, Kristina Miller opened her garage doors at her home and invited people to come and take what they needed free of charge. Now, with help from  Mike Rowe (Dirty jobs, deadliest catch… yeah that Mike Rowe!) and his team, the store has grown from its original location in Miller's garage to its current 6,000 square feet location on Goldie Rd. Check out the video of his visit here… http://www.americastube.com/video/46qi7229tnp7?the-garage-of-blessings—returning-the-favor-with-mike-rowe . Anytime the Garage's doors are open you can bring in your donations of gently used housewares, clothing, electronics, books, baby items, hardware, emergency food, crafts, and more.
Island Thrift
Island Thrift is open for donations Monday through Saturday from 9am to 4pm. They accept a variety of gently used items such as clothing, toys, books, baby items, housewares, furniture, and more! (For a list of items not accepted visit their website here: https://www.islandthriftoakharbor.org/donations/ ) Island Thrift is also a non-profit organization  with a purpose "to enhance the quality of life in Island County." Island Thrift's sales fund programs such as the Big Brothers and Big Sisters of Island County, Boys and Girls Club of Oak Harbor and Coupeville, Oak Harbor Music Festival, Oak Harbor Senior Activity Center, Compass Health, Wildcats Robotics Team, and so much more!
WAIF Thrift Store
The Whidbey Animal's Improvement Foundation was founded in 1990 as a "place to care for pets and their people." You are probably familiar with their adoption center in Coupeville and Cat adoption center in Oak Harbor, but did you know that they support and offer a wide variety of other community outreach programs? (For a full list check out their website here: https://waifanimals.org/programs/ ) You can donate your gently used items at the WAIF thrift store and help keep the WAIF adoption centers up and running, as well as support their other community programs. WAIF accepts household items, clothing, linens, jewelry, collectibles, furniture, and more!
Upscale Resale
The Soroptimist International is a "global volunteer organization working to improve the lives of women and girls through programs leading to social and economic empowerment." Upscale Resale is a thrift shop that helps support the mission of the Soroptimist International program, as well as supports their scholarship and grant programs. They are open for donations of clothing, shoes, jewelry, glassware, books, tools, luggage, lamps, and more from 11am to 5pm, Wednesday through Saturday. To see a full list of items they accept visit their website here: https://www.sioakharbor.org/upscale-resale/ )
Habitat for Humanity Used Furniture Store
If you're not sure where to take your large furniture items or appliances, Habitat for Humanity is happy to take them off your hands. You can drop off your useable items directly at the store or schedule a pick up at your home. (Call them at 360-675-8733 to schedule your pick up!) Habitat for Humanity is a "community of members who recognize the need for affordable housing" and by donating your items to the Habitat store, you are helping this organization continue to provide affordable housing and help "families achieve the strength, stability, and self-reliance they need to build better lives for themselves."
So while you're busy cleaning out all that extra clutter, why not make a difference in the lives of others at the same time by donating those items to one of these great organizations?