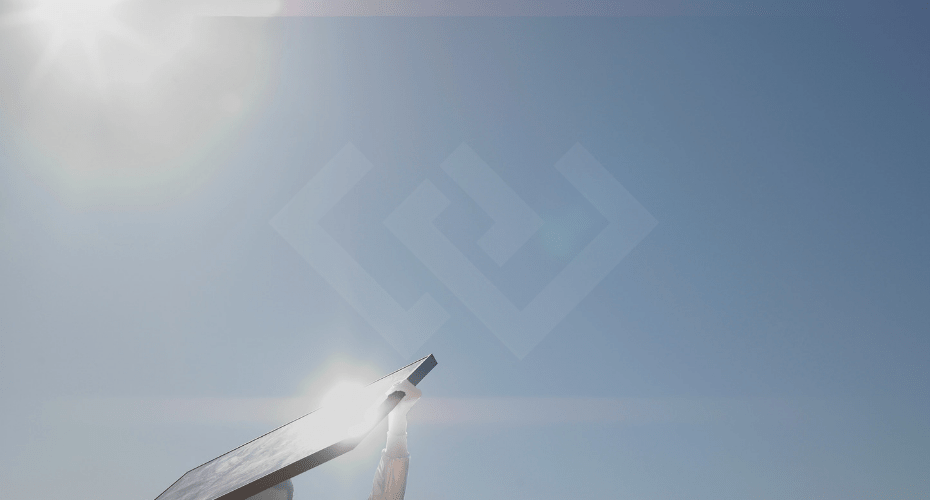 Solar Savings
Did you know Whidbey Island gets half the rain of Seattle and about 30 additional days of sun? The island is one of the sunniest Washington areas west of the Cascades! Because of this extra boost of sunshine, we have a secret superpower. Or should I say Solar Power?
Residents all over Whidbey have been tapping into this natural resource and benefiting big. Granted, preserving our environment by investing in sustainable energy is already a great benefit to us and generations to come, but solar power has a lot more to offer consumers than the feel-good fuzzies from giving back.
Here's 4 benefits/incentives to going solar:
Net Metering
Net Metering is a program set up to allow residential and commercial customers for energy services to store up credit with the company when they generate excess energy during the summer months from their solar panels. During the winter months, when the sun is less likely to come out and play, that credit can be applied to their account!
30% Federal Tax Credit (2019)
Individuals who purchase and install solar panels to their home or business by the end of 2019 are eligible for a 30% federal tax credit when filing. This amount will reduce to 26% in 2020 and 22% in 2021. – Don't let the sun go down on this great opportunity!!
Sales Tax Exemptions
Purchasers of solar panels are also eligible for sales tax exemptions! This can save some customers 8.7% of the upfront install cost. That's a total of 38.7% in tax savings!
Increased Property Value
Finally, installing solar panels increases the value of your home. Homes that are energy efficient save owners hundreds if not thousand throughout the year and can greatly increase the value of your home when you go to resell.
To learn more about Solar Power you can visit Greenbank Farm's Solar Fields where they dedicate one acre to solar panels and have helpful information for visitors to read!
Ready to take the leap? Contact Whidbey Sun and Wind! They are Whidbey Island's experts on renewable energy and will have everything you need to make your home a little greener. They will provide a cost savings timeline which will demonstrate how many years it will take to profit from the up-front expense of installing solar power.
You Might Also Like: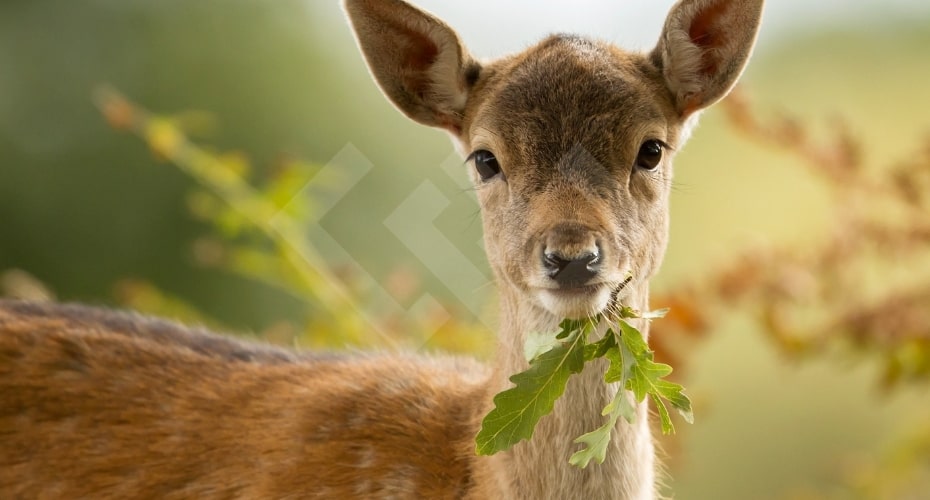 Get the Buck Out of My Yard
They are the wild and majestic creatures of Whidbey Island, often found in the peaceful pastures of Ebey's Landing or beneath the cooling tree shade of the state parks. They are elegant, graceful, mesmerizing… and frankly a pain in the arbor.
Oh deer, oh deer, oh deer.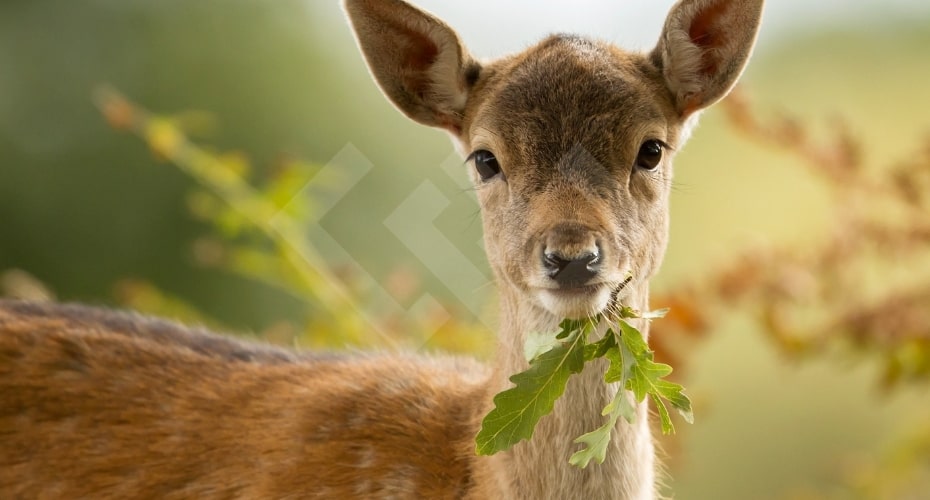 Don't get us wrong, we LOVE our Whidbey Island deer and are grateful to live in a place where wildlife feels welcomed. However, if you've been working hard cultivating that garden all year long, the last thing you are interested in is a handful of fauna munching on the fruit of your labor. To top it off, deer can carry ticks with Lyme disease which can be extremely harmful to both humans and their dogs.
Sorry Bambi, but no one messes with mans' best friend.  
We've done a little research and decided to give you a hand with those pretty, yet pesky visitors.
5 pro-tips to get the grazers out of your garden.
Cut 'em Off! – It might seem like the most obvious solution, but fences are always a great first step to keeping out unwanted guests. Although deer are great jumpers, the additional effort required might just be enough of a deterrent. < We're all a little lazy.
Don't Plant Tasty Treats – Deer LOVE plants rich in nutrients, moisture, and basically anything else your doctor said you should eat more of. This includes almost all produce plants as well as leafy ivy and bright, water filled flora. Instead of these, try planting pungent flowers like lavender with greenery that is thorny, hairy, or prickly. You can also use these less-desirable plants as a natural barrier for the tastier ones. If all deer see and smell is lambs' ear and snap dragons, odds are they won't investigate much further.
Let Rover Out More – Chances are your dog is like most others and DOES NOT see grazing deer as welcome guests. Barking dogs are a big deterrent for deer. Who wants to eat with someone yelling at you? Eventually the deer will likely decide your home isn't a safe place to eat and wont return.
Shine a Light on the Situation – Deer are more skittish than the commitment-phobe you dated in college. Installing motion-sensitive floodlights can often leave a deer stunned and anxious to get away as fast as they can.
Live a Little! – Although we might find them beautiful and nice to look at, deer aren't that excited about us. Chances are if a deer sees you out and about in the yard they will simply turn around and find someone else's garden to plunder. So, get outside more! See this as an opportunity to re-imagine your yard and incorporate more outside living space. Your health and your hydrangeas will thank you.
You might also like: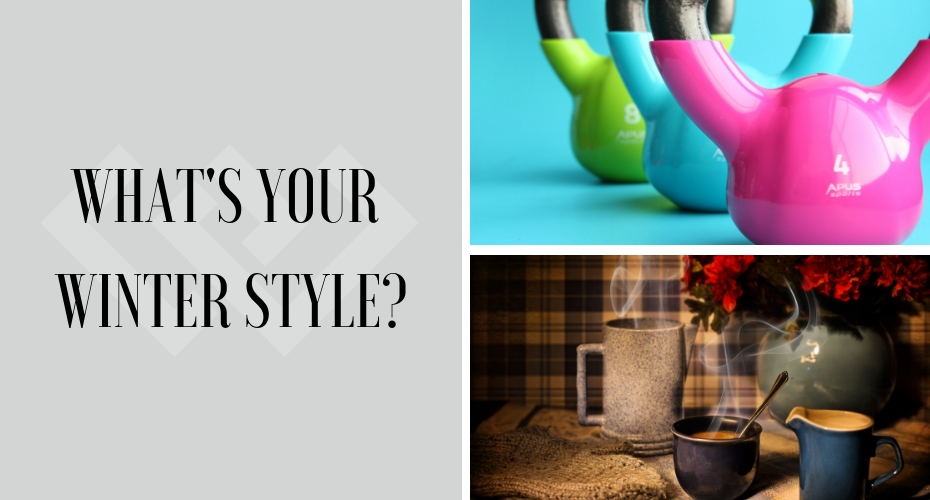 What's Your Winter Style?
It's official. The clock has struck twelve and the new year has begun; bringing with it a time of resolutions or rest.
For many, January is the restart button for their workout routines. With the holidays passed they can finally buckle down and bust out the dumbbells again. For others, the winter winds make that idea unimaginable. They would far rather grab their favorite warm drink, a comfy blanket, and cozy up on the couch with the ones they love.
So, which is your winter style? Or are you both?!
For the Workout Warrior
January brings new inspiration to the workout warrior. With a vision of the new year in mind they are dedicated to bringing back that bikini body or conquering some challenging goals. Unfortunately, winter weather doesn't always make outside exercise possible. Below is a list of local gyms where you can stay fit!
Thrive Fitness – 32650 WA-20 Bldg D, Oak Harbor
North End Fitness – 2800 Goldie Rd #102, Oak Harbor
www.northendfitnesscenter.com/
Crossfit – 720 SE Pioneer Way, Oak Harbor
Unsize Me – 670 SE Pioneer Way #101, Oak Harbor
Hoping to complete your workout at home?
Check out these 15 Best Apps to Help You Get Fit: https://www.menshealth.com/technology-gear/g23007883/best-fitness-apps/
For the Cozy Cuddler
If the whole workout routine isn't for you, you probably just need a little more Hygge in your life. Hygge, pronounced "hue-guh," is a Danish word loosely translated to fun, cozy, comfort, and happy. It's more than a word though; it's a concept and a lifestyle. It's to live in comfort and contentment with the things and people who make you happy. Below are some ways you can bring Hygge into your home.
Want to learn more about Hygge?
Read The Little Book of Hygge: https://www.amazon.com/Little-Book-Hygge-Danish-Secrets/dp/0062658808/ref=sr_1_2?ie=UTF8&qid=1543349186&sr=8-2&keywords=hygge
You Might Also Like:
Purchasing vacant land:
Written by: Simona Groves
Ahhhh, the lovely earthy scent produced by the rain or the morning dew, the buzzing of the bees and the many of shades of green enchanting the view. Who doesn't like to be immersed into nature and fantasize about living in it?
If you are one of the many Americans that would love to buy raw land and build your dream home, let me help you with this complex but exciting task.
Make sure you take into consideration these details:
If you don't have a preferred lender let me know and I can help with the perfect match.
Understand how the land can be used. Local government usually have established zoning regulations.
Call your local planning and zoning department and they will provide you with the information.
Check the island county webpage here 
We will need to do some research and this will include things that can be forgotten: utilities.
You need to make sure to check if the lot has access to public utilities: electricity, sewer, gas, water etc.
Last but not least, make sure you do thorough and expansive research about home builders.
I would be more than happy to give my recommendations.
Learn more about Simona Groves: