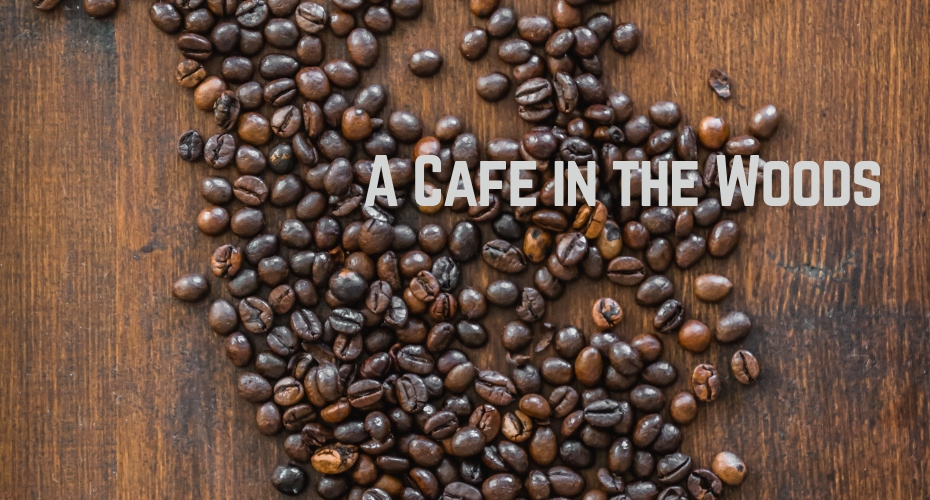 A Café in the Woods
Literally tucked back in the woods of Langley at the end of a long and winding road is a little place you may not have heard of but is totally worth a visit! Mukilteo Coffee Roasters "Café in the Woods" is home to the "perfect cup of coffee". If you are a coffee (and food) lover, this little café is a must visit!
View this post on Instagram
The café prides itself on the use of organic ingredients for all the items found on their menu, and coffee beans bought directly from the growers in Costa Rica. You will be delighted with the smell of freshly roasted coffee wafting in from the roasting room, and food cooked with fresh ingredients brought in by local farmers every day. Their café menu changes seasonally to keep the ingredients as fresh and local as possible, which makes it a great opportunity to try something new!
What Makes Them Unique:
The owners, Gary, and Beth Smith, at Mukilteo Coffee Roasters had a goal to "create the perfect cup of coffee" and many seem to agree that they have done just that! What makes them so unique is that they traveled to Costa Rica to meet the growers and taste the coffee before choosing which coffee they would use.  Now their growers, a small family farm in Costa Rica, are considered part of the family and Gary and Beth visit frequently to experience the farm first hand. The café moved to its current location in 2003 and has been thriving ever since. Not only is their little café in Langley a huge success, Mukilteo coffees are shipped to consumers everywhere and served around the globe!
View this post on Instagram
The Café is open for breakfast and lunch from 8 am to 4 pm Monday through Saturday. You can visit their website [ https://mukilteocoffee.com/ ] to take a peek at their most current menu or order a bag of slow roasted coffee to brew right at home. We are sure your visit to the café will have you coming back for more!
Have you visited the Café in the Woods? Tell us all about your experience in the comments below!
You might also like: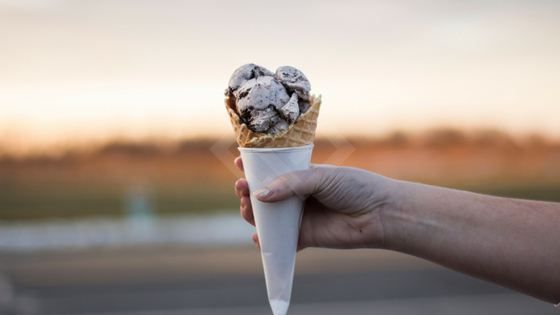 Summer Time Sweet Treats
What do you do to keep cool in these hot summer months? One of our favorite things is to head out for a cold and sweet treat! Thankfully, Whidbey is home to some amazing places for just that!
KAPAWS Iskreme – 21 Front St NE, Coupeville
One of Whidbey Island's best-kept secrets, KAPAWS is a favorite stop for some amazing ice cream and quaint small-town atmosphere. We highly recommend grabbing one of their fresh waffle cones that you can smell a mile away. The best part is their $1 kid cones – for kids only! Open 7 days a week from 11 am to 5:30 pm, KAPAWS offers friendly service, generous portions, and reasonable prices that won't disappoint!
Ciao – 701 Main St N, Coupeville
You may be surprised to learn that Ciao isn't just about the amazing pizza. Every day, gelato is made in-house from a recipe created in the 1700's! Made from milk rather than cream gelato sports a velvety texture that will make your taste buds dance. Stop by Monday through Saturday 11am-8pm to try out one of their many flavors. We especially love their Affogato, which is gelato floated in espresso! Yum!
K&R Farms "The Stand" – 36699 SR 20, Oak Harbor
If you've ever driven toward Anacortes, you probably noticed the farm stand on highway 20. K&R Farm's "The Stand" is a favorite stop for local produce, fresh beef, ice cream, and many other tasty delights. Recently, The Stand started serving Hawaiian shaved Ice and it has been a big hit! Hawaiian shaved ice differs from your run of the mill snow cone because of the soft snow-like texture that absorbs all the flavor of the syrup and makes for a refreshing treat! You can visit the stand 7 days a week from 11 am to 6 pm.
Toppins – 32650 SR 20 A101, Oak Harbor
"Frozen yogurt your way" is our favorite way to describe Toppins. With 12 different frozen yogurt flavors and 80+ topping choices, all self-serve, you can create your own dessert masterpiece. What's even better is that it doesn't stop there! Toppins also offer's floats made with your frozen yogurt flavor choice. We really enjoy their pineapple float with its refreshing flavor that is perfect for summer. You can stop by for your cool off treat from 11 am to 10 pm Monday through Saturday and 11 am to 9 pm on Sunday.
Café de Lisio – 957 Ault Field Rd, Oak Harbor
It may be easy to miss, but Café de Lisio is famous locally! Their "mile-long" menu of creative combinations for all their delicious coffee drinks may be overwhelming so just tell the barista what you're after and they can suggest one for you. Everything can be done icy cold and kid friendly! Our favorite cold menu item is the Attitude Adjuster, and trust us, you will not be disappointed. The café and drive through are open from 5am-6pm Monday through Friday and 6am-5pm Saturday and Sunday for your convenience.
If you liked this blog, you might also like: