June 2021 Events Whidbey Island
.
Your June 2021 Events on Whidbey Island Calendar is ready with
Summer just around the corner.

Whidbey Island might as well be

paradise on earth

this time of year.  So get out there and have some fun!  Below is a list of events happening this month to go enjoy.

Check out our FULL EVENTS CALENDAR

.
Let's start with some events that have
LIVE MUSIC!
.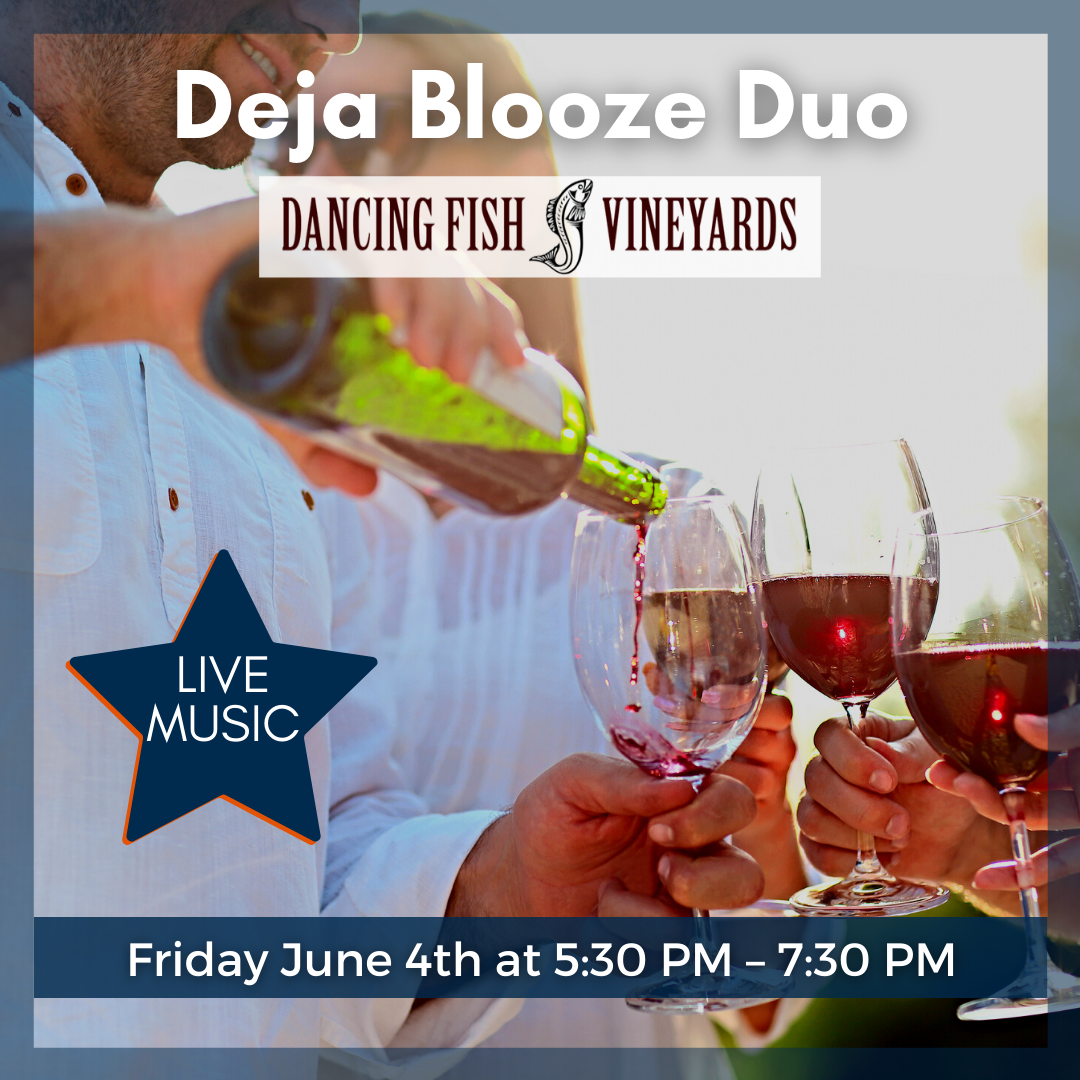 Back again at Dancing Fish! A "paired down" version of the quartet that played here at the end of 2019. An evening of live music with David Gregor and David Licastro!  This event is by reservation only and a portion of the $20 admission fee will go to Whidbey Island Nourishes (WIN).
.
.
Dancing Fish will also be hosting several other live music events throughout the month, you can see the full calendar HERE
.
.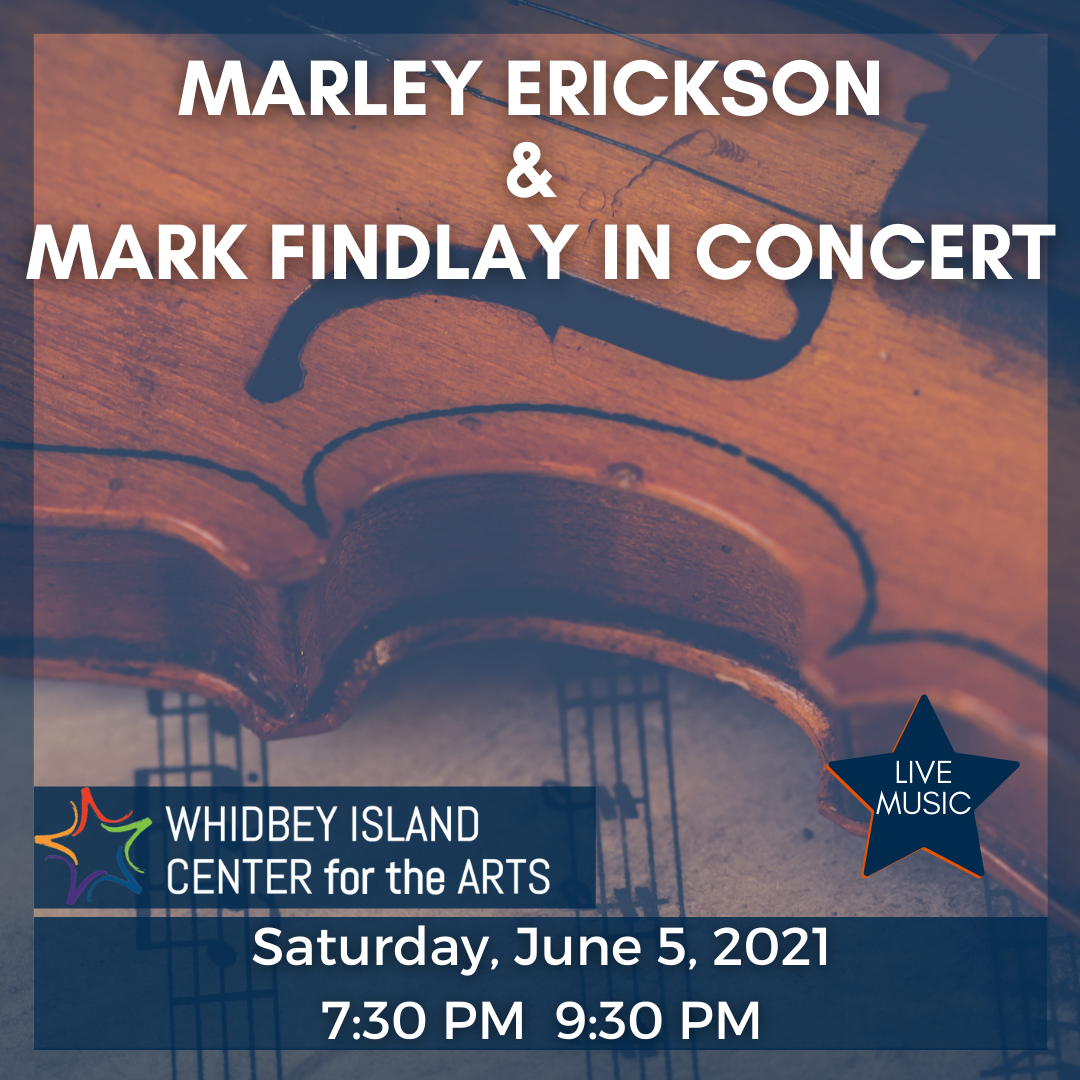 Marley Erickson (violin) and Mark Findlay (piano) perform a program that includes Debussy's Violin Sonata and Saint-Saëns' Fantaisie Op. 124.
.
ABOUT THE ARTISTS
.
2020 Winner of the Athens Muse International Competition, Philadelphia International Music Festival Competition, Moscow International Competition, and Danubia Talents International Competition, 18-year-old Marley Erickson has appearances scheduled this year in Brussels, Athens and The Lockenhaus Music Festival in Austria. Marley currently studies with Eszter Perényi and Barnabás Kelemen at the Franz Liszt Academy of Music in Budapest, Hungary. Previously, she was a student of Simon James, Hiro David, and Jan Coleman of the Coleman Violin Studio in Seattle, Washington.
.
Mark Findlay received his Bachelor's and Master's degrees in piano performance from the Indiana University School of Music where he studied with Karen Shaw and Michel Block. Mark appeared as soloist with numerous orchestras including the Baltimore Symphony Orchestra and as featured artist on WGMS radio in Washington D.C. Since moving to Whidbey Island in 2012, Mark has appeared in concert numerous times in chamber and solo performances and has participated as orchestra pianist with the Saratoga Chamber Orchestra.
.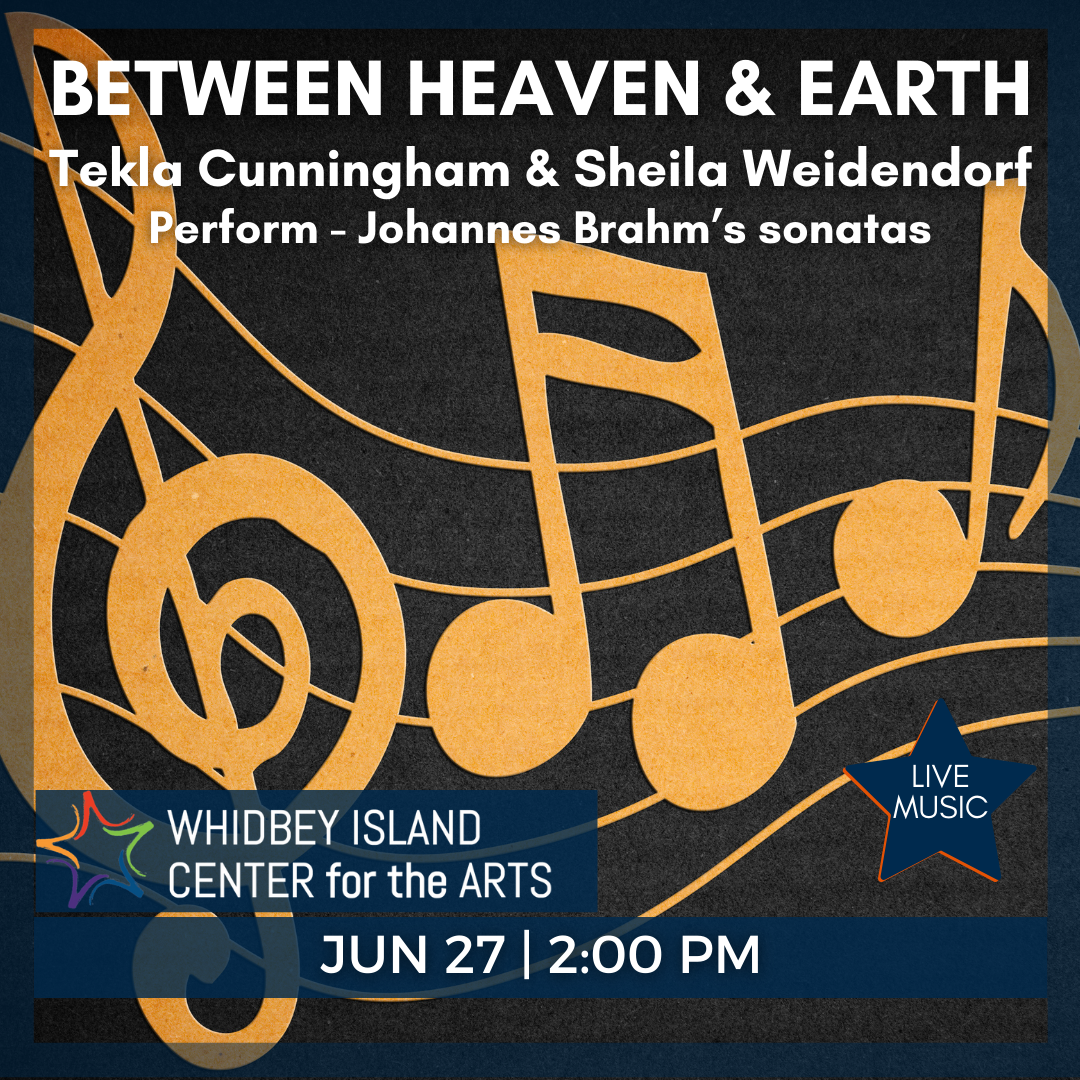 BETWEEN HEAVEN AND EARTH
.
We're the beneficiaries of Tekla Cunningham's and Sheila Weidendorf's year-long immersion in Johannes Brahm's sonatas.
.
.
.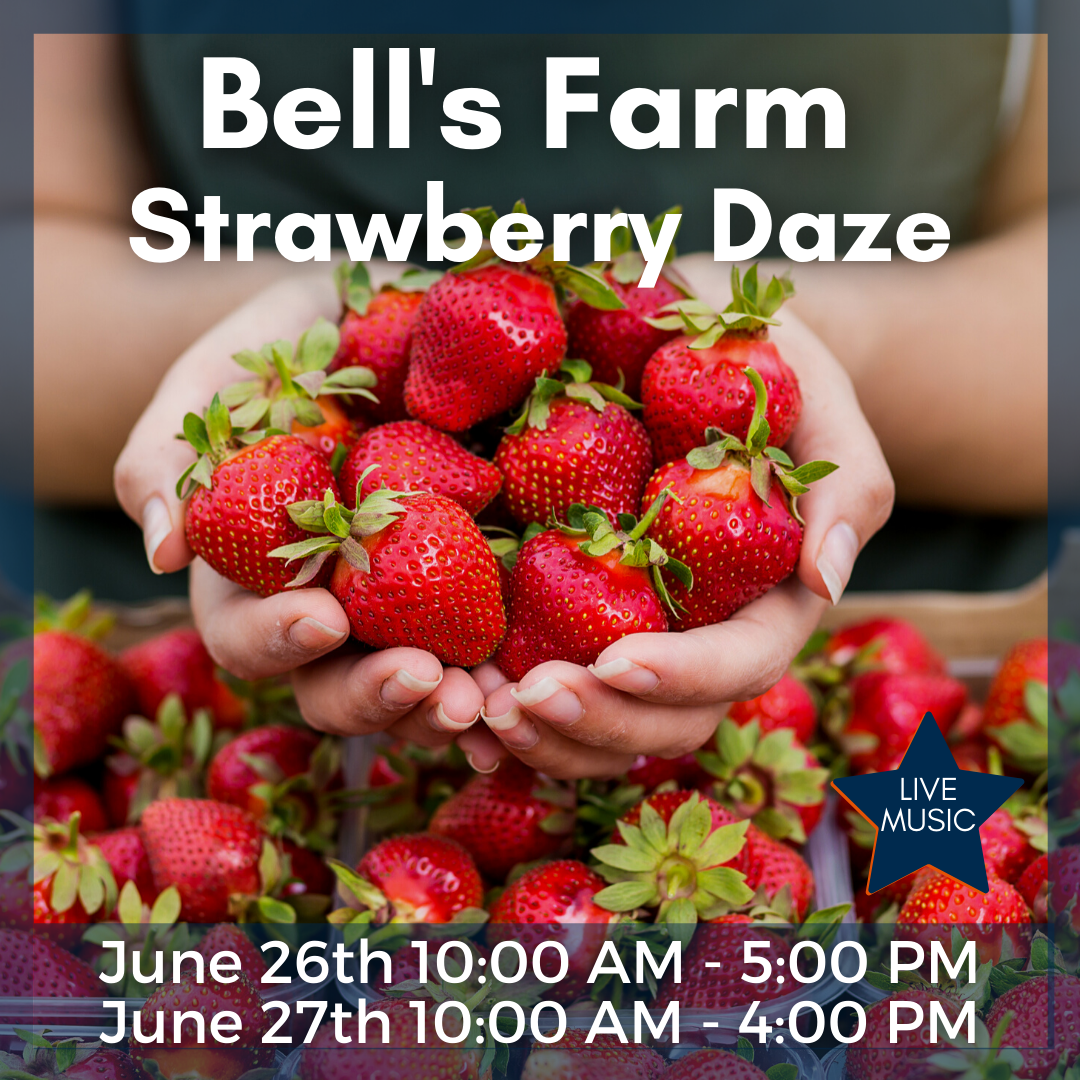 Local craft vendors: Arrows Aim Greenhouse​, The Painted Thrush,
Petting zoo
Yard games
Potato Sack Races
Hot food: Arbia Pizza, Island Shaved Ice, Pop -N-Thyme Kettle Corn​
Sweet Treats: Strawberry Pie​, Strawberry Lemonade
Hay Maze
.
Experience the Farm
U-pick strawberries, Farm Tours, Learn about the equipment, Sit on a tractor, Meet your farmers, Purchase fresh produce
.
Saturday: Farmstrong
Sunday: Dysfunction Junction
.
Dancing & The Arts
.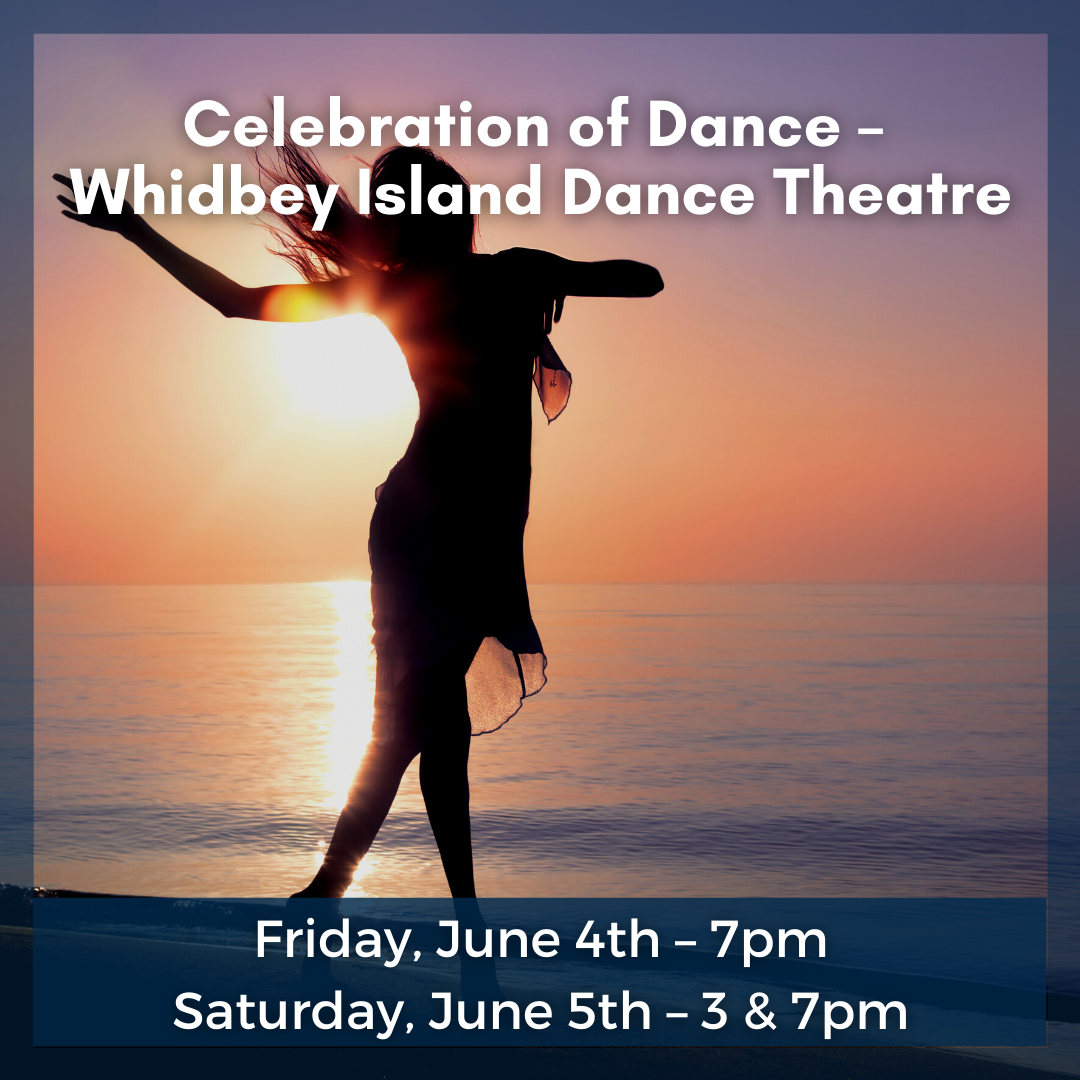 Celebration of Dance 2021
Silent Auction (with free beverage included) between both Saturday shows- 3:00 – 7:00 pm.
.
Please join us for Whidbey Island Dance Theatre's annual Celebration of Dance performance and Silent Auction (Saturday only) to be performed on the Whidbey Children's Theatre stage! This show features all of our extremely talented company dancers, highlighting their individual strengths in this modern/contemporary style of dance. As always, the choreography is cutting edge, unique and created specifically for this special show by professional choreographers and two of our up and coming pre-professionals. This is truly a gem of a show… not to be missed by anyone who loves dance or anyone who thinks they don't!
.
.
.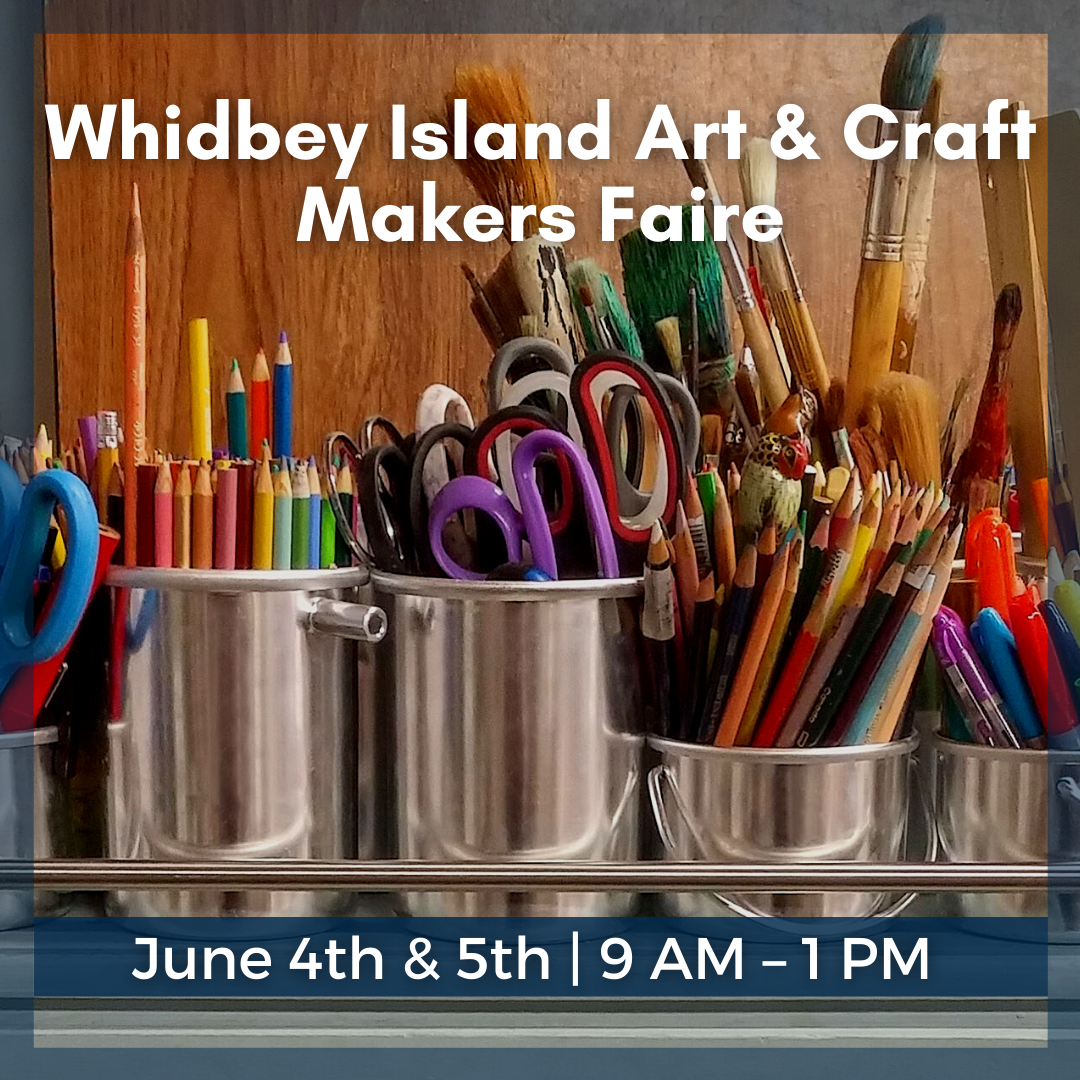 We are a modern event supporting skilled makers of the Pacific Northwest. What started as a dream, quickly blossomed into a widely-loved gathering of creators offering their designs to customers in a beautiful weekend event located on whidbey island. Hosted by founder, Mandy Koelbl, and situated inside the newly renovated historical barn at Ducken Farm, the Whidbey Makers Market welcomes you!
.
JUNE 4-5, 9 – 1 PM
It's our 10th Annual Open House at the Freeland Art Studios, we hope you'll come and see what's new at the Freeland Art Studios 11 a.m. – 4 p.m. on Saturday, June 5.
.
We've got a couple new faces at FAS this year. Charles LaFond is a master potter and creates a wide variety of functional pottery, and Gail Liston has joined us bringing along a splash of color in her paintings. You'll see some of the same familiar faces (notice I am not saying "old faces" here). See new work by all the artists and find out what everyone else has been up to over the long COVID year.
.
Freeland Art Studios is a large studio space, over 7000 sq. feet, so there's lots of space for social distancing. FAS houses multiple separate artist workspaces with artists working in a variety of different media including: stone, metal, clay tile, pottery, oil and acrylic painting, cast glass, wood, resin paintings, mixed media and water features. Artists are: Penelope Crittenden, Carol Rose Dean, Charles LaFond, Gail Liston, Ben Medford, Matt Monforte, Woody Morris, Sue Taves, Lane Tompkins, and Lloyd Whannell.
.
Most of the artists will be at the studio for the open house and will have completed art for sale as well as new works in process. We hope you will stop by to see what's new.
You can find us at 1660 Roberta Avenue off of Harbor Ave in Freeland (behind Whidbey Island Bank and the WAIF Thrift store.)
.
.
.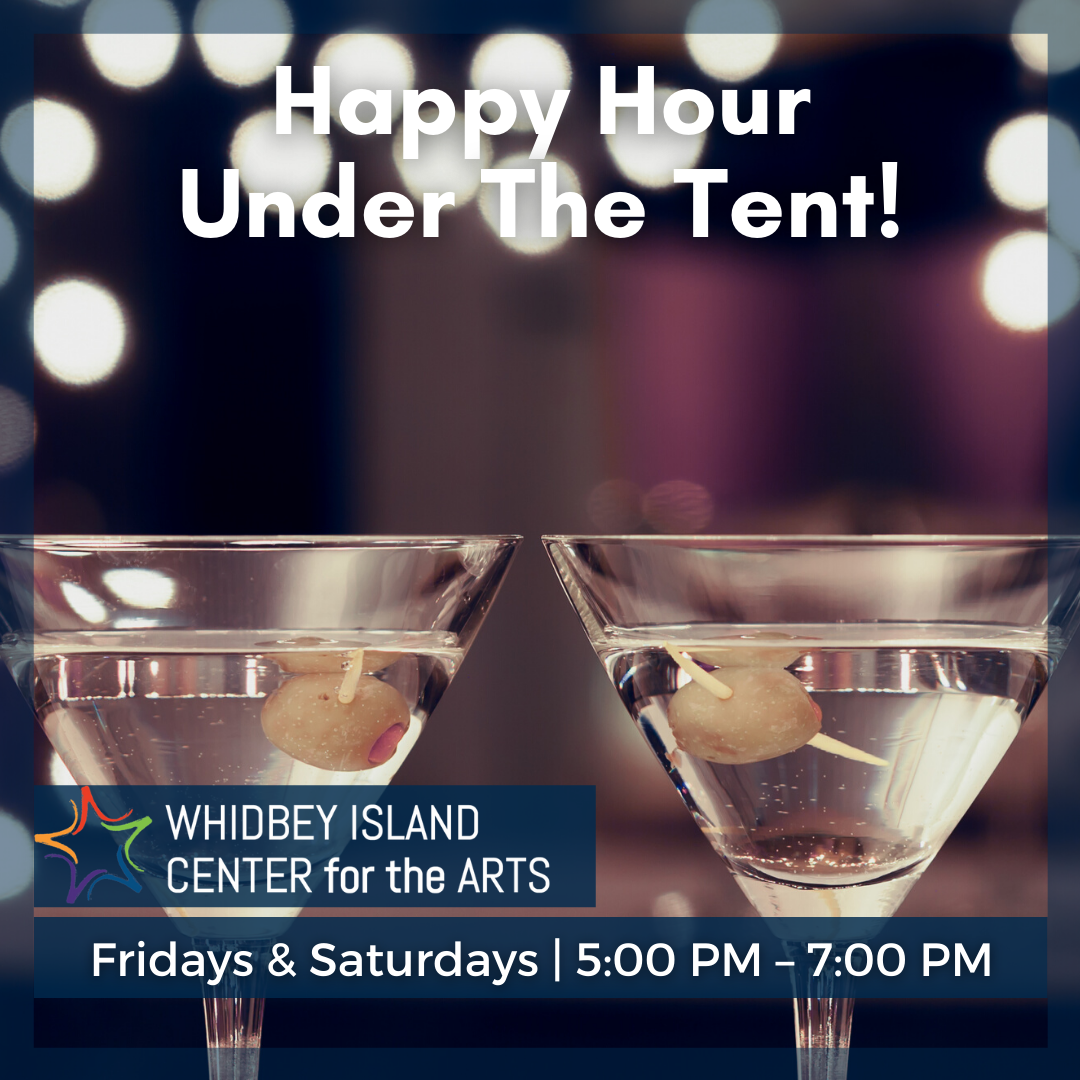 Want to get together with friends, but your hosting skills are rusty?
Invite them to join you at Happy Hour Under the Tent!
Fridays & Saturdays |  5:00 PM – 7:00 PM
We'll be serving up an assortment of soft drinks, local wines and brews, signature cocktails, snacks, and fantastic local talent on the patio and under cover.
Bring a blanket, your best pals, and stories to share!
.
.
.
Farmer's Markets & Street Fairs
.

"Explore the best of Whidbey through farm fresh and craft food and drinks, art and jewelry, beauty and wellness, and more at Bayview Corner."
Every Saturday, 10 AM to 2 PM
Bayview Road & Bayview Hall
Langley, WA 98260
.
.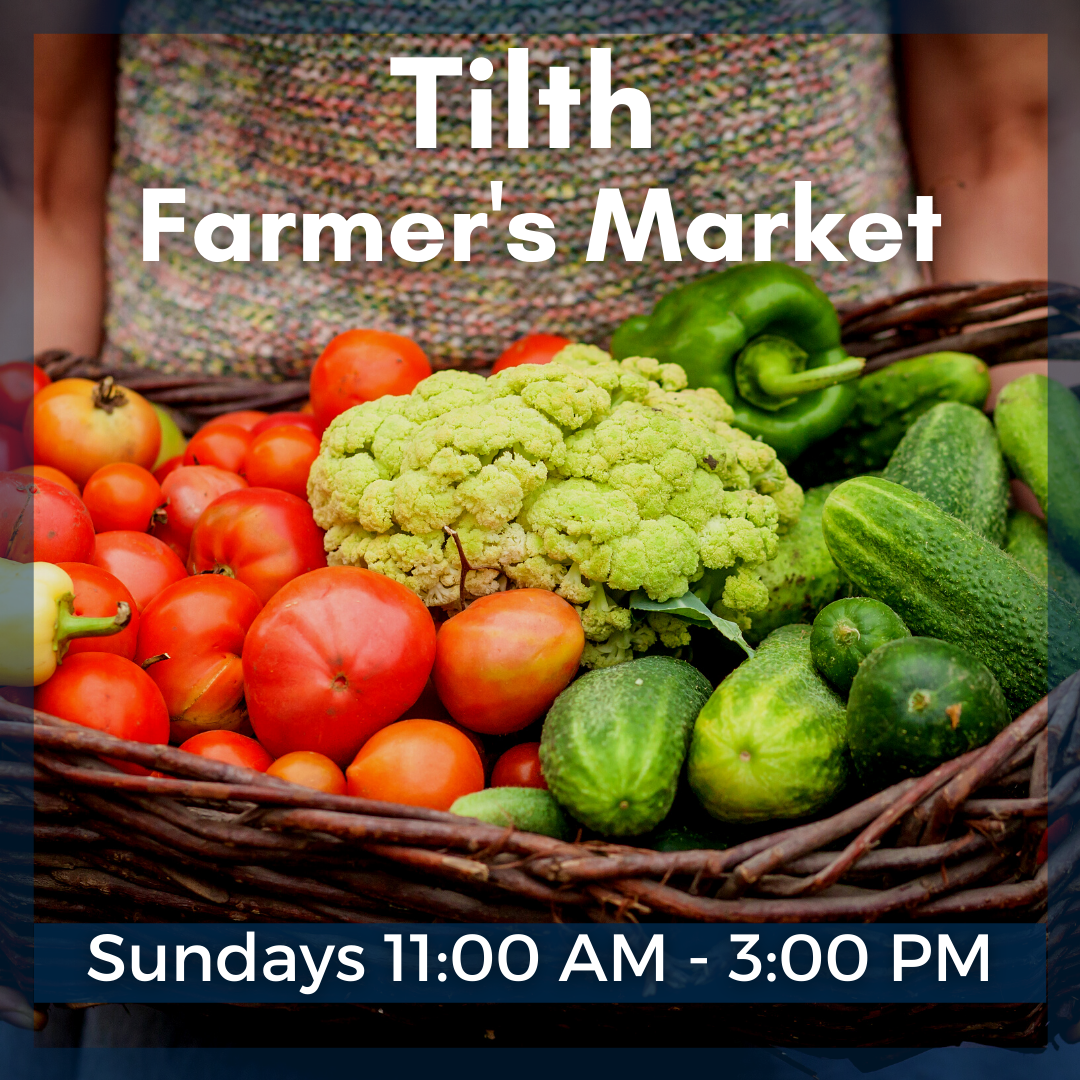 "The South Whidbey Tilth Farmers' Market celebrates its 50th Anniversary this year!"
www.southwhidbeytilth.org/market.html
Every Sunday, 11 AM to 3 PM
2812 Thompson Rd
Langley, WA 98260
.
.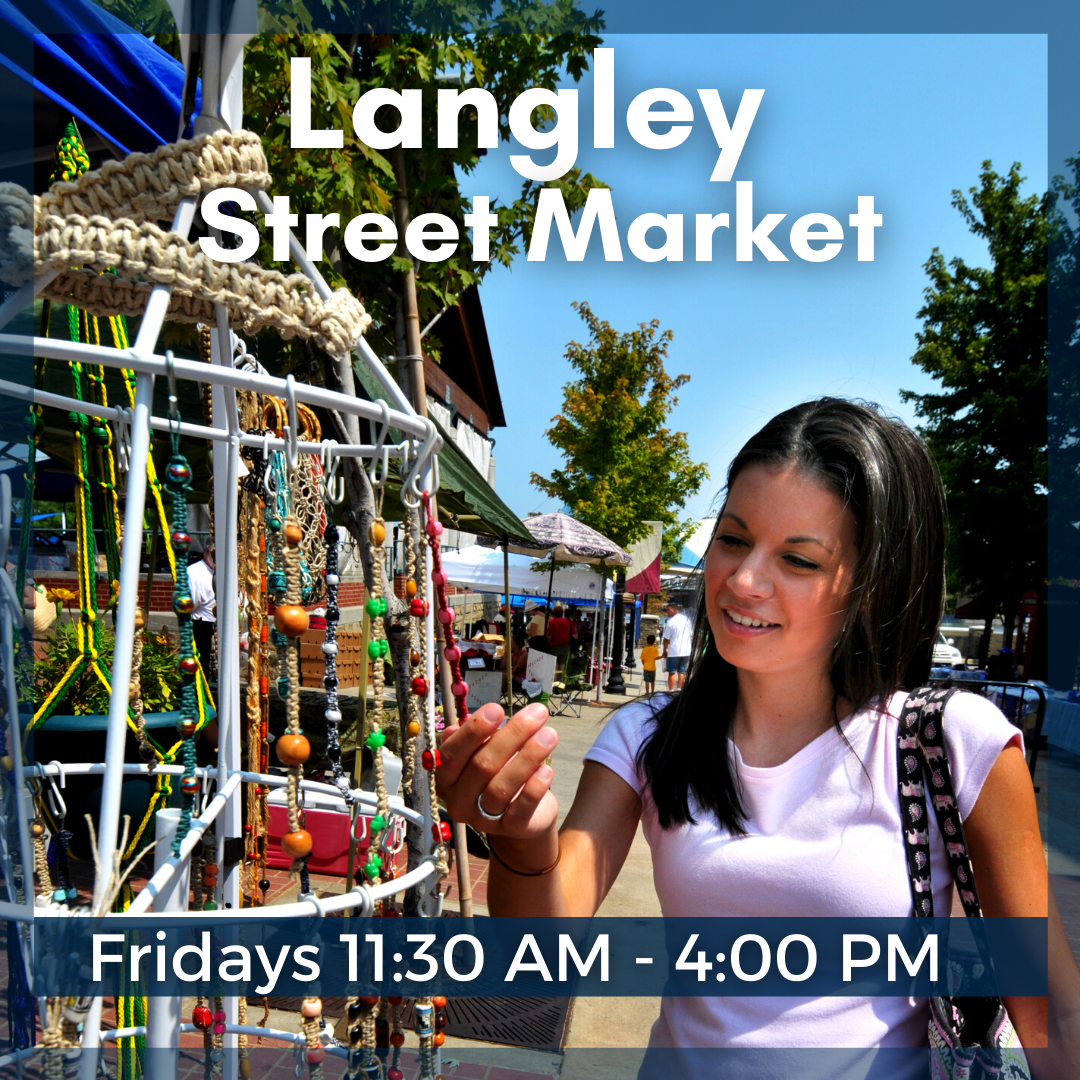 "Shop local Makers, Bakers and Growers at our open air market on Second Street every Friday from May 14th, through September 17"
visitlangley.com/lp/langley-friday-market-may-14-september-17
Fridays 11:30 AM – 4:00 PM
Second Street
Langley, WA 98260
.
.
A vendor member non profit local market based upon the principle of providing the community with the best in local produced foods, crafts, and produce.  The market celebrates the Coupeville community each Saturday.  The gaelic word "comhar" means the value of the community and all it's participants coming together.  We practice comhar each week, and so can you.
Saturdays 10 – 2 PM
.
.

I hope you enjoyed your 2021 June Events on Whidbey Island rundown.  This blog post was brought to you by Windermere Whidbey.  Your Whidbey Island Real Estate Specialists.  Feel free to contact us for help achieving your real estate goals!
Freeland Office

360 331 6006
Langley Office
360 221 8898

Written by

Si Fisher

| Real Estate Professional | Digital Marketing Specialist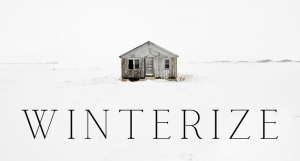 Winterize
Have you been outside lately? There has not been a coatless day in WEEKS and the trees downtown are one harsh wind away from officially being bare.
The point is…it's cold.
We all know the drill here. We put away our summertime flip flops in exchange for wool socks and thick boots. Our tank tops get pushed to the backs of our closets as sweaters emerge. Winter is coming and we are preparing our closets accordingly.
But how are you preparing your home?
It's hard to imagine failing to maintain the greatest investment we've ever made yet every year a shocking number of homeowners fail to do basic winterization tasks. Some don't even know that they should! To lend a helping hand here are the Top 5 Winterization Tasks you should do every year.
Clean out the gutters
Those beautiful fall leaves we've been watching descend so gracefully from the sky are the same ones descending into your gutters. Although that might not mean much now, when the temperature dips down to freezing it can mean a whole lot. Water unable to escape the drains due to fallen leaves expand as it freezes. This can cause gutters to become damaged or pull away from the house. Eventually these become overhead hazards that threaten to fall from above.
Cleaning your gutters may not be fun, but it is vital and pretty easy. Simply grab a ladder, some work gloves, a trash bag, ang get to work! You'll probably find it goes faster than you ever imagined.
Flush irrigation systems
If you have a sprinkler system for your home, it is of the utmost importance to have the lines professionally blown out before the cold hits! As we talked about with the gutters above, when water freezes it expands. This is bad news for those underground pipes! Frozen water that expands within irrigation pipes can cause pipes to crack or burst destroying your system and your yard. Below are some local companies certified to service irrigation systems:
Precision Plumbing and Backflow Testing | 360-914-0321
Everflow Irrigation | 360-840-4793
GCF Backflow Services | 360-320-9871
Evergreen Landscape & Maintenance | 360-679-2363
King Water Company | 360-678-5336
Cover outside faucets
Going hand in hand with blowing out that sprinkler system is covering ALL outside spigots. BURSTING PIPES! It's a very real issue that can cause thousands of dollars in property damage. Luckily, covering your pipes can be as easy as going to your local hardware store and picking up one of the below faucet covers. They are extremely easy to install and if you are even a little concerned we have found a helpful video to guide you through!
Fertilize the lawn
Winter months seem to only to bring with them frost and death. Luckily, that doesn't have to be the story for your lawn. Winter fertilizer helps your grass recover from minerals lost in the scorching summer sun and stock up on the nutrition it needs to withstand the cold winter months. This will prevent it from dying away when spring hits.
However, living on an island brings with it special considerations when it comes to fertilizing your lawn. Traditional fertilizers often contain high amounts of hazardous chemicals such as zinc, lead, cadmium, chromium or sometimes even arsenic. The risk of these chemicals is only elevated with the addition concern of their runoff into the Puget Sound. Living on Whidbey increases this risk drastically even for the most centrally located island properties. That's why we highly suggest using eco-friendly fertilizers such as Milorganite's Slow-Release Nitrogen Fertilizer which you can pick up Home Depot today!
Replace weather stripping
Every year countless sums of money are spent on the excess heating required to keep our homes warm in the winter months. But is all that money necessary? You'd be shocked to learn all the different ways in which the sacred warm air inside escapes from your home. Although some of these issues require big solutions like reinstalling insulation in your roof or switching to a better heating system altogether; quite a lot can be done in simply replacing some of your weather stripping around the house!
How long has the weather stripping along your exterior doors been there? Since you've moved in, right? Well every time that door opens and closes there is a little more wear to the stripping and after a few hundred passages it's no wonder it starts to give way.
Replacing weather stripping is easy and relatively cheap! Check it out:
You might also like: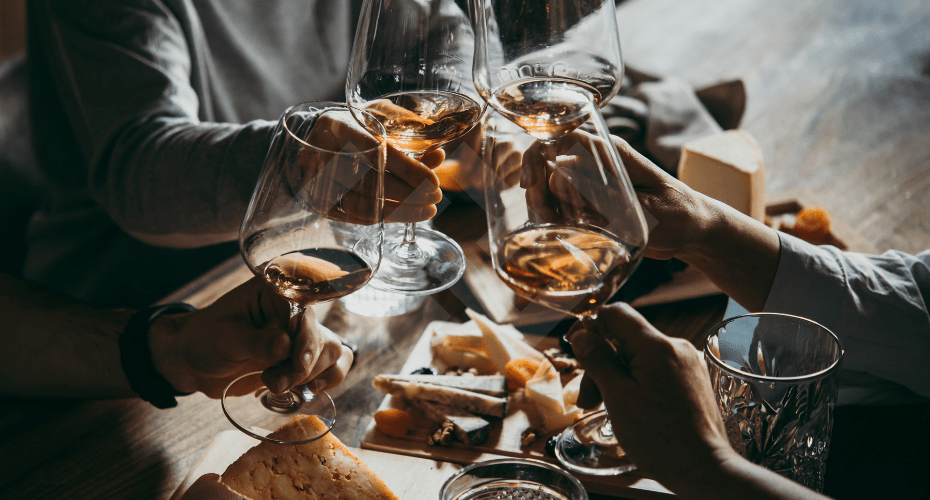 Whidbey Island Wineries & Distilleries
"With intriguing accents of spice and musty earth [and] a gripping mouthful of tannins dance on the lengthy finish."
These are the words used to describe Spoiled Dog Winery's Estate Pinot Noir. If you are a fancy wine connoisseur, you probably knew what all of those words meant. Or maybe that entire sentence was gibberish to you.
Luckily, expertise is not a requirement for enjoyment when it comes to wine. This is evident annually with the "Autumn on Whidbey Tour" when people from all over and with all levels of wine knowledge flood the tasting rooms of local wineries to make memories. The tour is filled with friends having fun, amazing wine, and local art displayed in every tasting room.
Hosted by the Whidbey Island Vintners and Distillers Association, this year's Autumn on Whidbey tour is widening it's horizons by also including some local spirits! This expansion helps to include individuals interested in participating, but not really interested in wine. It also provides recognition and traffic to some pretty great local distilleries.
Below are some of the Wineries and Distilleries participating in this year's tour that we had the pleasure of visiting:
Holmes Harbor Cellars 
 
When you think of vineyards and wine tours, do you think of gorgeous Italian villas overlooking expansive acres of grape vines? If so, Holmes Harbor is the place for you! This locally owned winery opened its doors in 2008 with the hope of blending art and science to create some of the most incredible wines on Whidbey. This blend is evident both in their wine and in their tasting room which has the facade of a beautiful authentic villa while proudly displaying their fermentation tanks within. You can't help but feel like you are about to have the best weekend of your life when you enter this incredible space.
Mutiny Bay Distillery 

You are going to LOVE this mom, pop, and son distillery. After retiring as pharmacists Rod and Kathy Stallman utilized their deep understanding of chemistry to create spirits that ignite your imagination. With the engineering innovations of their son Scott, this trio created what can only be described as a dream line of liquor distilled from almost exclusively local ingredients. Their love and passion for their craft is evident from the moment you enter the tasting room. They love walking people through their selection of spirits and their process. You do not want to miss this stop on the tour!
Spoiled Dog Winery
As one of the most established and favorited wineries on the island, Spoiled Dog is without doubt a real treat to visit. Approaching the property guests are enveloped in trees that open suddenly to acres of vineyards and one of the most charming farm style buildings on Whidbey. Walking in one is immediately met by friendly tasting room staff standing in front of countless barrels of aging wine. The staff are knowledgeable and eager to help. Their selection is incredible and nothing beats the view of the vineyard with tall evergreens in the background.
This year's Autumn on Whidbey Tour is November 9-10. Tickets can be purchased in advance for $25 or $30 day of the event. You can purchase yours here!
You Might Also Like: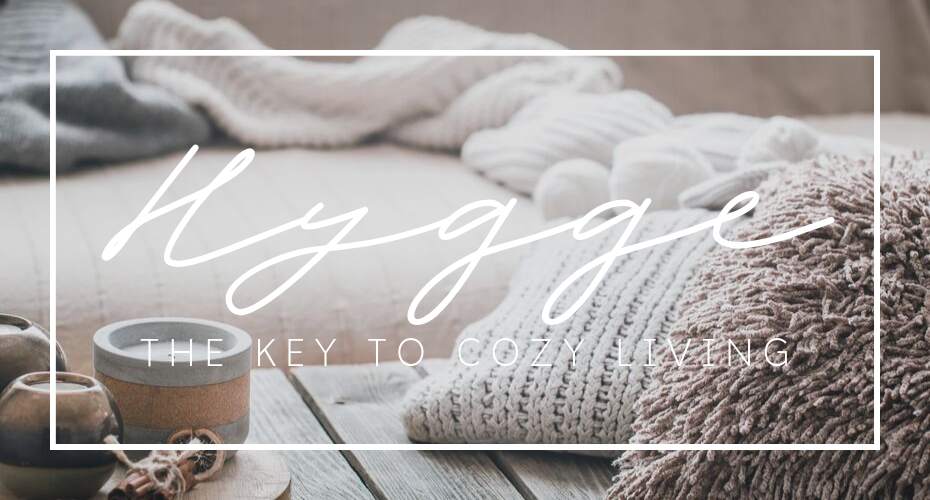 Hygge: The Key to Cozy Living
It's that moment when your toes find themselves slipping gently into the folds of your softest blanket. The warm beverage within your palms lifts up a scent that mixes and mingles with the crackling candle in the corner to create an aroma pleasant and settling. In a moment your breath leaves you in a long, rested sigh and you find contentment.
That is Hygge.
For those not aware of this booming cultural phenomena; Hygge is a Danish word not truly translatable into the English language but still well known. The Cambridge Dictionary defines Hygge as "a quality of coziness that comes from doing simple things such as lighting candles, baking, or spending time at home with your family." With a definition like that it's easy to see why this lifestyle focused on small luxuries and finding gratitude in the day to day has taken the world by storm.
In the coming months, as we watch the sky grow darker and feel the crisp air begin to chill, this lifestyle of comfort and contentment becomes even more desirable to us. To assist you in cultivating this, we've created a list of 6 ways to bring Hygge into your home.
1. Set the Mood with Some Music
It's no secret to anyone that our moods and energies are all greatly influenced by the sounds we hear; particularly when it comes to music. In the same way that you might play Eye Of The Tiger before a big work presentation or a "Top 40s" playlist before going out on the town, you also want to prepare yourself for relaxation. Although everyone's preferences are unique, most find themselves at a point of relaxation when listening to the soft sounds and slow beats of instrumental or acoustic music. Our personal favorite is a Spotify playlist called "Afternoon Acoustic." Give it a listen and tell us what you think!
2. Get Lit
Candle-Lit, that is. Much like music, our disposition can be altered by aspects of our environment such as lighting and scent. Have you ever tried to relax in a room with bright lights and a foul odor? How did that go? Probably not well. Lighting candles in a room can help to achieve a Hygge environment by softening the harsh lights we usually see all day and providing a pleasant aroma that draws us into the present.
If you aren't sure where to find some good candles, we suggest starting with Utopia Farm Candles! They are a locally owned company specializing in hand-poured natural soy wax candles which smell AMAZING!!
3. Bake Something Amazing
Nothing says comfort and tranquility quite like a freshly baked warm pastry. Before you slip into the cracks of the pillows on your couch, you might want to try baking some of these delicious Chewy Ginger Molasses Cookies by A Farmgirl's Dabbles.
4. Get Yourself a Cuppa                               

What is a relaxing night without a warm drink nestled within the grips of your hands? Many would argue that a warm beverage is nothing short of quintessential to the entire Hygge experience. There is something about sipping a warm inviting drink that draws the comfort and serenity of a room deep into your spirit until it finds rest at your core. Everyone has their own beverage that does this for them whether it's hot cocoa, mulled wine, spiced cider, or a nice glass of tea.
Our favorite drink of choice is a warm mug of Organic JennyBean Coffee. Locally owned and operated on Whidbey; JennyBean Coffee is a small micro-roaster that is dedicated to "doing it right" in terms of coffee. This is why all the coffee JennyBean roasts is Certified Organic and why they offer options such as creating your own personal roast to make sure what you purchase is really what you wanted. We cannot recommend them enough!
5. Put on Your Favorite Movie
Isn't there just something to be said about an evening curled up on the couch watching your favorite movie? For the purpose of Hygge it's best if that movie is not one of excitement or angst, but instead focused on deep interpersonal connection that speaks profoundly to us. What can make it even better is if the movie has a personal connection to you or your family.
One movie we HIGHLY recommend (especially for the month of October) is Practical Magic with Sandra Bullock and Nicole Kidman. This movie, about the magical bond of sisterhood, is an all-time classic and was primarily filmed right here on Whidbey Island in downtown Coupeville.
6. Cuddle Up in Something Cozy
With music playing, coffee made, and candles lit you are all ready to curl up on the couch in your coziest blanket or scarf and lose yourself in the moment. There's something almost magical about the moments we spend with our family on the living room couches curled up in fuzzy fabrics. If there was an image for contentment it would be just that: family and fuzzy blankets.
If you've been on the lookout for that perfect couch throw or even maybe just a warm winter scarf, you might consider making your way down to the Star Store in Langley! Filled with fun mercantile ranging from food to fashion, we are sure you will find something to love in this hundred year-old store.
You Might Also Like:
How the Whidbey Working Artists Began:
In the early 2000s Whidbey Island was a community buzzing with potential and truly coming into its unique identity as an island full of diversity. During this time a small group of North Whidbey artists decided to band together to draw attention to the island's ever-growing artist community. Thus Whidbey Working Artists was born!
Since 2004 these artists have been opening their studios once or twice a year for the general public to come, explore, and learn about the process of creating beauty. As these tours gained in popularity more and more artists have been included on their roster and today the tour now spans across the whole of Whidbey! Today, Whidbey Working Artists includes over 70 artists working across multiple mediums.
But why open their studios? Their website says it best:
As an organization we believe that opening our studios offers visitors the opportunity to share in the process of how art is created and a glimpse of how artists inhabit their creative space. This shared experience between artists and visitors provides a stimulating creative conversation that enhances the arts while also educating and developing an appreciation for the handcrafted.
This year's summer tours are scheduled for August 24th & 25th from 10 AM to 5 PM. Come watch as painters manipulate the pigments on their canvas to just the perfect shade of purple, or welders bend metals into shape you never dreamed they could, or watch craftsmen reveal a magnificent creature from beneath the bark of a tree stump.
The Catalog for the 2019 Whidbey Working Artists Tour can be found HERE. Be sure to visit the Whidbey Working Artists Website.
See below for an interactive tour of each artist's studio!
https://drive.google.com/open?id=13MjVfktCE576d9DBP4xDidcCz-AgbOHI&usp=sharing
You Might Also Like: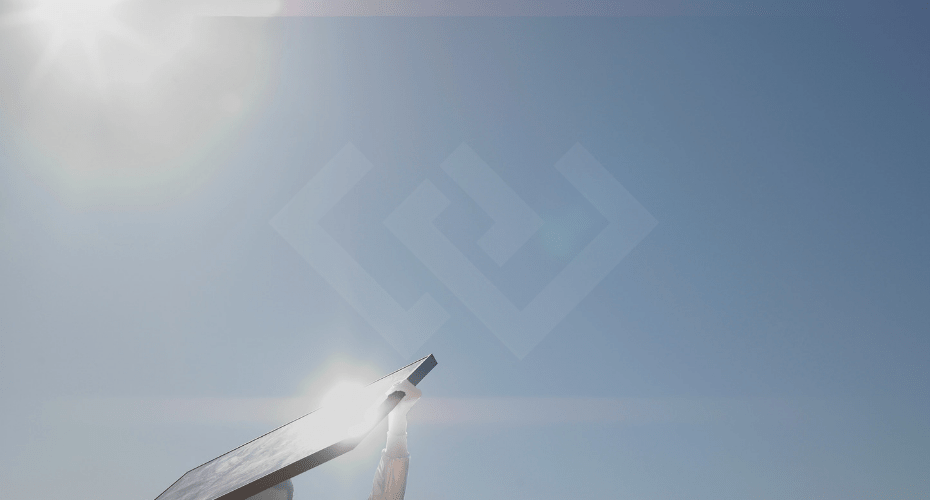 Solar Savings
Did you know Whidbey Island gets half the rain of Seattle and about 30 additional days of sun? The island is one of the sunniest Washington areas west of the Cascades! Because of this extra boost of sunshine, we have a secret superpower. Or should I say Solar Power?
Residents all over Whidbey have been tapping into this natural resource and benefiting big. Granted, preserving our environment by investing in sustainable energy is already a great benefit to us and generations to come, but solar power has a lot more to offer consumers than the feel-good fuzzies from giving back.
Here's 4 benefits/incentives to going solar:
Net Metering
Net Metering is a program set up to allow residential and commercial customers for energy services to store up credit with the company when they generate excess energy during the summer months from their solar panels. During the winter months, when the sun is less likely to come out and play, that credit can be applied to their account!
30% Federal Tax Credit (2019)
Individuals who purchase and install solar panels to their home or business by the end of 2019 are eligible for a 30% federal tax credit when filing. This amount will reduce to 26% in 2020 and 22% in 2021. – Don't let the sun go down on this great opportunity!!
Sales Tax Exemptions
Purchasers of solar panels are also eligible for sales tax exemptions! This can save some customers 8.7% of the upfront install cost. That's a total of 38.7% in tax savings!
Increased Property Value
Finally, installing solar panels increases the value of your home. Homes that are energy efficient save owners hundreds if not thousand throughout the year and can greatly increase the value of your home when you go to resell.
To learn more about Solar Power you can visit Greenbank Farm's Solar Fields where they dedicate one acre to solar panels and have helpful information for visitors to read!
Ready to take the leap? Contact Whidbey Sun and Wind! They are Whidbey Island's experts on renewable energy and will have everything you need to make your home a little greener. They will provide a cost savings timeline which will demonstrate how many years it will take to profit from the up-front expense of installing solar power.
You Might Also Like: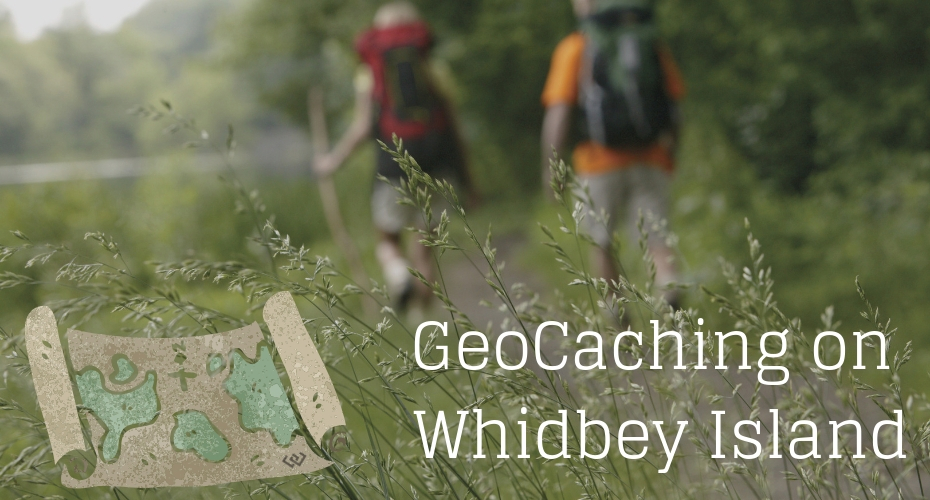 Geocaching on Whidbey Island
Why is Whidbey Island the Perfect Place?
It is no secret that Whidbey Island is an astonishingly beautiful place. It's the kind of atmosphere that draws you outside to enjoy the many state parks and breathtaking beaches. Countless trails dot the landscape all across the island. These trails and parks are what make Whidbey Island the perfect place for one very special activity: geocaching.
View this post on Instagram
What is Geocaching?
Geocaching is a hobby that has been around for almost twenty years, following the significant improvements on the global positioning system. The concept of the game is simple; go to a location indicated on your app/GPS, find the hidden treasure, re-hide and repeat. Geocaching's simple, yet successful, concept attracts millions from across the globe to get outside and participate.  On Whidbey Island alone there are over 300 caches!
View this post on Instagram
From the Geocachers:
We asked a few Geocachers about the draw to the hobby and they gave us a wealth of knowledge.
Sandra, a long term Geocacher, expressed "so many activities today [are] related to being indoors and sedentary in nature," but she believes breaking that trend is what brings people to the hobby.
"Geocaching [is] directly related to being outside, the benefits are exercising your brain and your body! I've also been introduced to wonderful like-minded people who enjoy adventures."
Bill, a fellow Geocacher, echoes every word of Sandra's beliefs in the benefits of Geocaching. Asked why he started he simply said, "it was a way to get out!" As a retired man Bill is grateful to have geocaching for a hobby. Its something that keeps him active, helps him meet new people and discover new places.
So how easy is it to get into Geocaching?
Step 1: Download the App
This is the easiest part! Both iTunes and Google Play offer Geocaching as a phone app. All you need to do is search for it and download.
Step 2: Set Up a Profile
Setting up a profile allows you to save those caches you have already found and will start to develop statistics after you've been participating for a while.
Step 3: Start Finding Caches!
The app will immediately give you directions to the caches nearest you. You will follow it to the location and after that you are mostly left to find the treasure.
We Gave it a Try:
We decided to give it a try ourselves and it was great!  We discovered there was a geocache right next to our Coupeville office. When we got a little lost and confused, we found out there was a helpful hint to guide the way. After a little snooping we found a tiny pill box with the visitor log!
Overall it was a pretty great experience and we can't believe there are SO MANY more caches to find and places to discover on Whidbey Island! Sandra stated it best, "Whidbey Island is a magical place to live and geocache in… I loved discovering the "Mother of All Erratics" in the Saratoga Woods near Langley, (as well as) new trails and Dugualla State Park on North Whidbey, and secret places in Deception Pass State Park.  We have lived on Whidbey almost 38 years and all of those places and more were discovered through geocaching!"
Go get out there and explore!
You Might Also Like: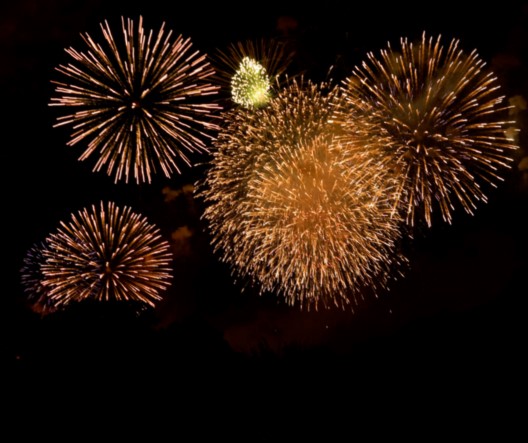 Fourth of July Celebrations on Whidbey Island
Carnivals, parades, BBQ's, music, and of course huge firework shows make an incredible Fourth of July celebration on Whidbey Island. There are small events up and down the island but the two hot spots for firework shows and lots of activity are Oak Harbor and Freeland.
Freeland Celebrations: 
The celebration begins in Freeland on July 3rd with their annual "Celebrate America" event at Freeland Park. Starting mid-afternoon there will be face painting, bounce houses, music, and live entertainment for you to enjoy! This year the event will feature a magic show, circus tricks, martial arts demonstrations, a dance team, and a Neil Diamond tribute band. At the end of the day, the party will go out with a bang with the largest fireworks show on Whidbey Island beginning around 10:20 pm. For a full schedule of events click here! https://whidbeycamanoislands.com/event/celebrate-america-2018/.
Oak Harbor Celebrations:
In Oak Harbor, Independence Day festivities take over the whole town! The carnival will be open June 29th through July 4th with rides, classic carnival food, games, and so much more!  You can purchase your carnival tickets ahead of time here ( https://oakharborchamber.chambermaster.com/eventregistration/register/7591 ) to avoid long lines at the event. On July 4th the party continues with a day that is jam-packed with activities. It all starts with the annual Rotary Pancake Breakfast, grand parade down Bayshore Drive, and throughout the day you will be able to check out the street fair on Pioneer as well as enjoy live music at Smith Park. Finally, to wrap up an eventful day, you won't want to miss the firework show that starts at dark. (Rumor has it that it will be the tallest show ever!)
We can't wait to take part in the fun this year! If this is your first year experiencing the bustle to take place on the island, you won't be disappointed! If you have been, we want to know what your favorite part is!
You might also be interested in: