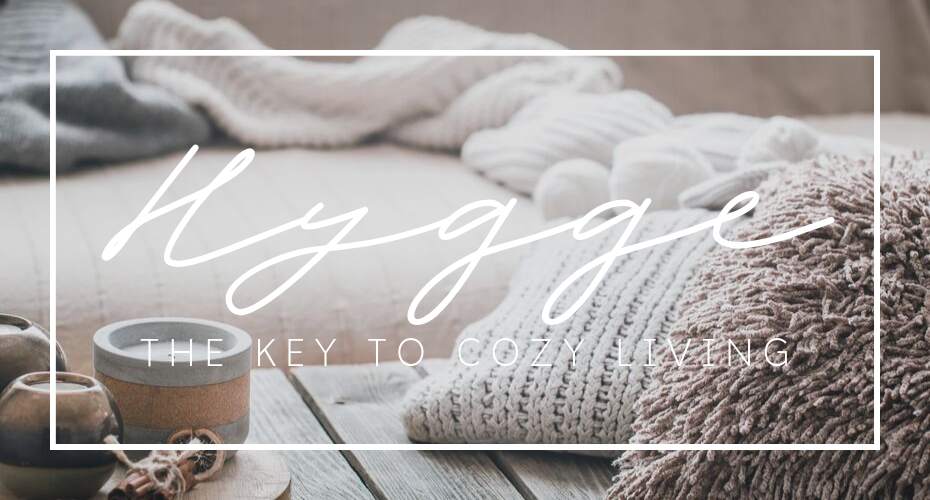 Hygge: The Key to Cozy Living
It's that moment when your toes find themselves slipping gently into the folds of your softest blanket. The warm beverage within your palms lifts up a scent that mixes and mingles with the crackling candle in the corner to create an aroma pleasant and settling. In a moment your breath leaves you in a long, rested sigh and you find contentment.
That is Hygge.
For those not aware of this booming cultural phenomena; Hygge is a Danish word not truly translatable into the English language but still well known. The Cambridge Dictionary defines Hygge as "a quality of coziness that comes from doing simple things such as lighting candles, baking, or spending time at home with your family." With a definition like that it's easy to see why this lifestyle focused on small luxuries and finding gratitude in the day to day has taken the world by storm.
In the coming months, as we watch the sky grow darker and feel the crisp air begin to chill, this lifestyle of comfort and contentment becomes even more desirable to us. To assist you in cultivating this, we've created a list of 6 ways to bring Hygge into your home.
1. Set the Mood with Some Music
It's no secret to anyone that our moods and energies are all greatly influenced by the sounds we hear; particularly when it comes to music. In the same way that you might play Eye Of The Tiger before a big work presentation or a "Top 40s" playlist before going out on the town, you also want to prepare yourself for relaxation. Although everyone's preferences are unique, most find themselves at a point of relaxation when listening to the soft sounds and slow beats of instrumental or acoustic music. Our personal favorite is a Spotify playlist called "Afternoon Acoustic." Give it a listen and tell us what you think!
2. Get Lit
Candle-Lit, that is. Much like music, our disposition can be altered by aspects of our environment such as lighting and scent. Have you ever tried to relax in a room with bright lights and a foul odor? How did that go? Probably not well. Lighting candles in a room can help to achieve a Hygge environment by softening the harsh lights we usually see all day and providing a pleasant aroma that draws us into the present.
If you aren't sure where to find some good candles, we suggest starting with Utopia Farm Candles! They are a locally owned company specializing in hand-poured natural soy wax candles which smell AMAZING!!
3. Bake Something Amazing
Nothing says comfort and tranquility quite like a freshly baked warm pastry. Before you slip into the cracks of the pillows on your couch, you might want to try baking some of these delicious Chewy Ginger Molasses Cookies by A Farmgirl's Dabbles.
4. Get Yourself a Cuppa                               

What is a relaxing night without a warm drink nestled within the grips of your hands? Many would argue that a warm beverage is nothing short of quintessential to the entire Hygge experience. There is something about sipping a warm inviting drink that draws the comfort and serenity of a room deep into your spirit until it finds rest at your core. Everyone has their own beverage that does this for them whether it's hot cocoa, mulled wine, spiced cider, or a nice glass of tea.
Our favorite drink of choice is a warm mug of Organic JennyBean Coffee. Locally owned and operated on Whidbey; JennyBean Coffee is a small micro-roaster that is dedicated to "doing it right" in terms of coffee. This is why all the coffee JennyBean roasts is Certified Organic and why they offer options such as creating your own personal roast to make sure what you purchase is really what you wanted. We cannot recommend them enough!
5. Put on Your Favorite Movie
Isn't there just something to be said about an evening curled up on the couch watching your favorite movie? For the purpose of Hygge it's best if that movie is not one of excitement or angst, but instead focused on deep interpersonal connection that speaks profoundly to us. What can make it even better is if the movie has a personal connection to you or your family.
One movie we HIGHLY recommend (especially for the month of October) is Practical Magic with Sandra Bullock and Nicole Kidman. This movie, about the magical bond of sisterhood, is an all-time classic and was primarily filmed right here on Whidbey Island in downtown Coupeville.
6. Cuddle Up in Something Cozy
With music playing, coffee made, and candles lit you are all ready to curl up on the couch in your coziest blanket or scarf and lose yourself in the moment. There's something almost magical about the moments we spend with our family on the living room couches curled up in fuzzy fabrics. If there was an image for contentment it would be just that: family and fuzzy blankets.
If you've been on the lookout for that perfect couch throw or even maybe just a warm winter scarf, you might consider making your way down to the Star Store in Langley! Filled with fun mercantile ranging from food to fashion, we are sure you will find something to love in this hundred year-old store.
You Might Also Like: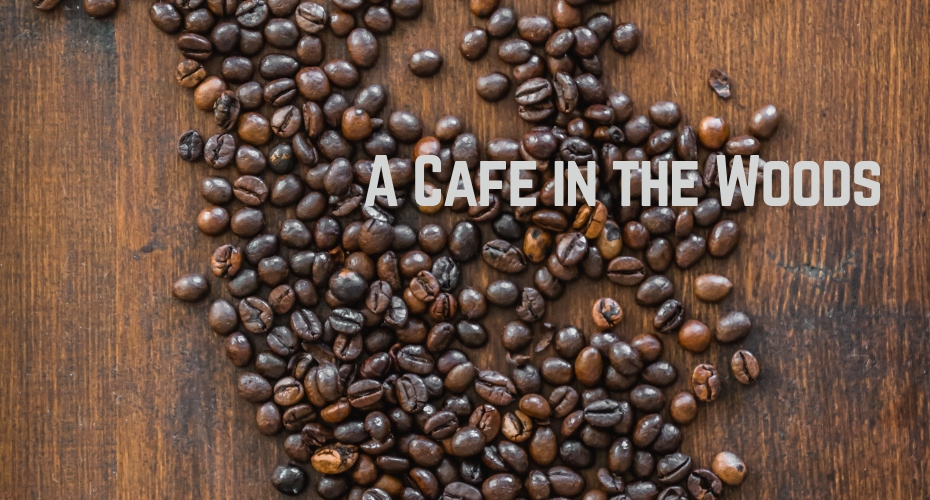 A Café in the Woods
Literally tucked back in the woods of Langley at the end of a long and winding road is a little place you may not have heard of but is totally worth a visit! Mukilteo Coffee Roasters "Café in the Woods" is home to the "perfect cup of coffee". If you are a coffee (and food) lover, this little café is a must visit!
View this post on Instagram
The café prides itself on the use of organic ingredients for all the items found on their menu, and coffee beans bought directly from the growers in Costa Rica. You will be delighted with the smell of freshly roasted coffee wafting in from the roasting room, and food cooked with fresh ingredients brought in by local farmers every day. Their café menu changes seasonally to keep the ingredients as fresh and local as possible, which makes it a great opportunity to try something new!
What Makes Them Unique:
The owners, Gary, and Beth Smith, at Mukilteo Coffee Roasters had a goal to "create the perfect cup of coffee" and many seem to agree that they have done just that! What makes them so unique is that they traveled to Costa Rica to meet the growers and taste the coffee before choosing which coffee they would use.  Now their growers, a small family farm in Costa Rica, are considered part of the family and Gary and Beth visit frequently to experience the farm first hand. The café moved to its current location in 2003 and has been thriving ever since. Not only is their little café in Langley a huge success, Mukilteo coffees are shipped to consumers everywhere and served around the globe!
View this post on Instagram
The Café is open for breakfast and lunch from 8 am to 4 pm Monday through Saturday. You can visit their website [ https://mukilteocoffee.com/ ] to take a peek at their most current menu or order a bag of slow roasted coffee to brew right at home. We are sure your visit to the café will have you coming back for more!
Have you visited the Café in the Woods? Tell us all about your experience in the comments below!
You might also like:
Looking for a little sunshine on a cloudy day?
Stop by Sunshine drip in Coupeville, the one-stop shop that never disappoints. No matter what time of day, sit down for a steamy cup of coffee or a scrumptious meal. Then be inspired by their ever-changing décor, that is also for sale. Yep, you heard that right, it's FOR SALE! This cozy little shop will give you the perfect excuse to spruce up that hall table that has been collecting dust for a while…. You know which one we are talking about. Perhaps you need a little inspiration for your new home, and don't know where to start. Sunshine Drip offers a large selection of unique décor that will surely have you leaving with a bag full of new things. Your mind will be exploding with ideas!
Not only do they carry some of the coolest décor, they also feature one of a kind jewelry, accessories, skin care, candles, coffee mugs, and so much more! Many of the items they sell are hand crafted and locally made, making them great gifts for friends and family. Maybe you will even find a little something for yourself.
We love a place you can shop and eat all in one spot, and you won't want to leave without at least grabbing a cup of coffee and some home-made baked goods! If you're there for lunch, we recommend giving their Fruit and Greens salad a try! The house made blackberry vinaigrette dressing, fresh greens, fruits, and generous portion size make it a favorite. However, if salad is not your thing? Try their paninis, they are made with fresh oystercatcher bread and bursting with delicious flavor.
If you've ever paid a visit to Sunshine Drip let us know what your favorite menu item is! If you have yet to visit, you're missing out! So, once you give it a try we'd love to hear all about it!
Check out their website here.